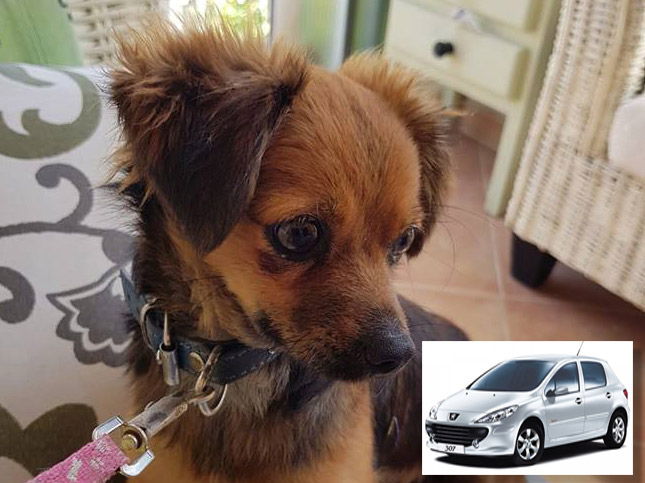 AN URGENT appeal has gone out to find a puppy that is missing after an expat's car it was in was stolen at knifepoint in southern Spain.
Evelyn Girvan, who was travelling in the car with her brother-in-law, has told how the thieves took off with Button still in the car – a white Peugeot 307 – in broad daylight.
Button is a six to eight-month-old female with a blue collar and pink lead.
The frightening incident happened in Montebello, Algorfa, on the Costa Blanca.
Evelyn said, "My brother-in-law and I were carjacked at knifepoint and they took off with the car and, sadly, wee button was still in it. We're hoping and praying we get car and puppy back.
"We were on our way to the vets to get jabs and chipped for Button but they were closed."
The car is a white Peugeot 307 with Spanish registration plate 5005 BHM.
Evelyn said they have alerted all rescue centres have details and posters are being put up.
Button has already had an eventful life. She was found after being thrown over a six-foot fence at an orange grove before she was rescued by Evelyn just three-weeks-ago.
There is now a BUTTON-CARJACKED SPAIN facebook group to help with the search.
And there are plans to offer a reward for the safe return of the little puppy.