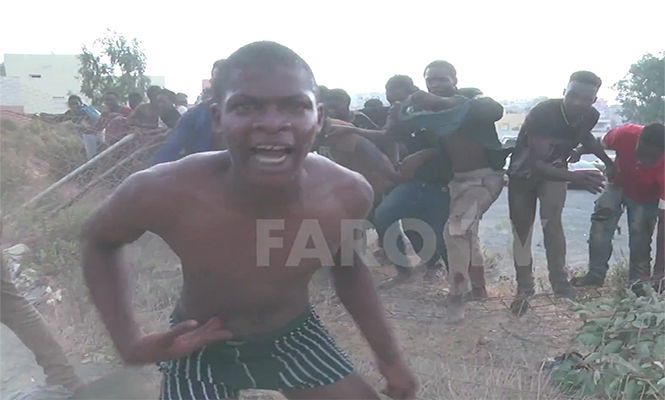 SCORES of sub-Saharan migrants have, in a coordinated push, broken through the Spanish border in Ceuta, Spain. 
This is the second time in the past month that migrants have managed to cross into Ceuta.
On July 26  700 African migrants stormed the Spanish border and the border is believed to have been breached at the same point again. 
Migrants were allegedly seen in droves scaling the fences of a garage next to the border crossing point before charging as a two-hundred strong unit towards the helpless border control officers.
Although some were evidently wounded as a result of their fence climbing, the migrants are reportedly heading towards the CETI (Centre for Temporary Migrant Stay) in Ceuta.
The coordinated 'border-rushing' was allegedly pre-planned to coincide with a Moroccan festivity, celebrated today, when it is thought there is a smaller security presence manning the border.