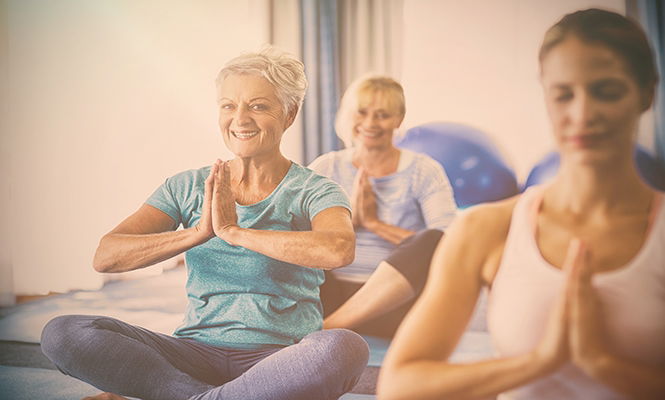 YOGA may prevent memory loss in elderly women.
The long list of benefits of practicing the discipline are well publicised, but a new study in the journal Frontiers in Aging Neuroscience, suggests that those who have been studied yoga for a long time may have an edge as far as cognitive development in old age is concerned.
It claims doing yoga could change the structure of the brain and protect cognitive decline and memory loss in old age, especially among female yoga practitioners.
Researchers found that the elderly "yoginis" have greater cortical thickness in the left prefrontal cortex, brain areas associated with cerebral functions like attention and memory.
The structure and functionality of the brain alters as we grow old which often leads to cognitive decline, including impaired memory and attention. One such change in the brain is largely attributed the cerebral cortex becoming thinner, which scientists have shown is correlated with cognitive decline.