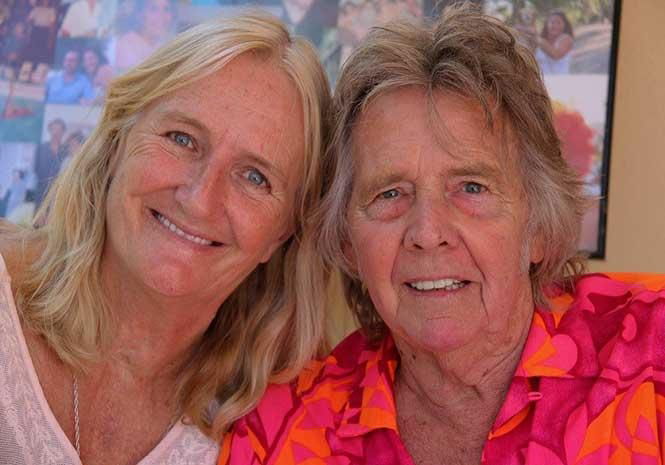 THE funeral of Mel Williams, the much-loved Cost del Sol entertainer was held today – Monday, 20 August.
Friends and family of 75-year-old Mel and, indeed, anybody who wanted to join in the celebration of Mel's life gathered at 11am at the Cementerio San Jose de Alora in Alora, Malaga.
Mel's Facebook page had suggested "Dress as you would like or how Mel would like to!", adding, "it will be hot and Mel was cool."
The page added that "Donations for Cudeca and Hogar Betania will be most gracefully received on the day."
Mel's family have said, "After the ceremony we are hoping you will join us for lunch at Restaurante Los Conejitos where they have kindly agreed to provide a great plate of food and a couple of drinks at a fab price.
"We hope this means as many of you, who can, will stay for what we know will be an amazing celebration of our beloved Mel's life.
"We will be having our Global Toast to our very own legend at 3pm when we will join with family and friends around the world
"Thank you so so very much everyone you have raised us up with your LOVE."
The professional entertainer, born on June 9, 1943 had lived and worked on the coast for over 40 years after arriving in Spain in 1974.
Friends unable to make the ceremeny have sent messages of support from all around the world.
Carita Henningsson said, "Big hug to all of you the family! My thoughts are of course there. Even if I'm in Sweden."
Brigitte Lines added, "I wish so much we could be with you today to celebrate Mel's amazing life. We will be with you in spirit. Much, much love to you Sally and all the Family. From us in Australia xxx
Ken Moore said, "Thinking of you today Sally, I will raise a glass to Mel at 2pm UK time! Xx"
Dru Chapman sent, "All the love and prayers from Cyprus!! Simply the best ? ?? ? "
Jennifer Morling added, "Will hold you all in our hearts from USA family"
And James Linnell said, "Sorry I can't be there, I wish I was, big hugs from Scotland. Lots of love to you all. Xx
RELATED ARTICLE:
MEL WILLIAMS: Tributes pour in after Costa del Sol loses a 'legend'
For all of Mel Williams friends and fans who cannot come to his funeral this is for you…..

Geplaatst door Martyn Wood op Maandag 20 augustus 2018