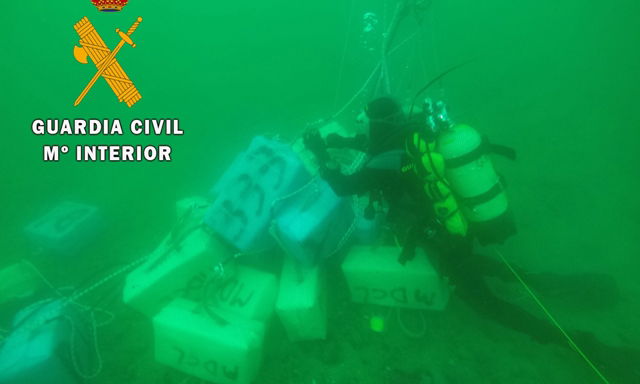 THE Guardia Civil in Almeria has arrested 15 people who are charged with belonging to a criminal organisation that was trying to traffick 9,000 kg of hashish into mainland Spain.
Officers acted after gathering evidence as part of "Operation Knight" which was developed in the provinces of Almeria and Cadiz.
The 15 arrested individuals were comprised of 11 Spaniards, 3 Moroccans and 1 Romanian, and the hashish they were trying to smuggle was hidden in secret underwater compartments on boats.
A total of 24 police raids have been carried out across the towns of Adra, Balanegra, and El Ejido, as well as one in Algeciras in Cadiz.
In addition to the hashish, a wide range of material and equipment has been seized, including vehicles and boats used by the criminal group.
The organisation was hierarchical, with four of its leaders reportedly based in Almeria, and they all had specific roles to play within the group.
Once the boats had anchored, the packages of narcotics would allegedly be hidden on the shore with GPS coordinates.
When the coast was literally clear, expert divers would then withdraw the packages and attach them to a recreational boat or even a fishing boat.
A total of €39,640 in cash was also seized, along with numerous mobile phones, GPS equipment and diving gear.