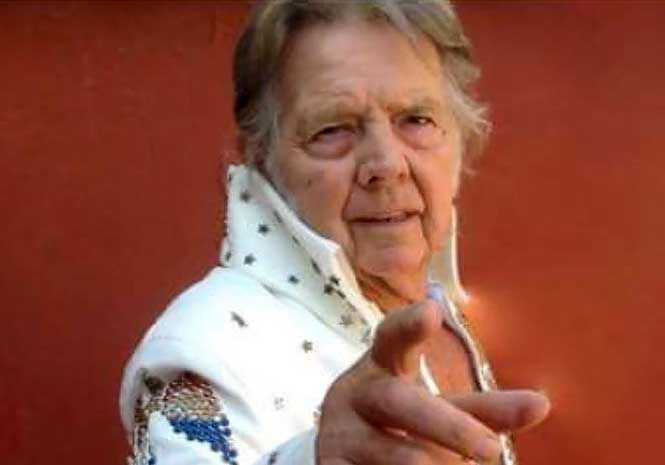 THE funeral arrangements of Mel Williams, the much-loved Cost del Sol entertainer, who passed away earlier this week, aged 75, have been announced by the family. 
Friends and family of Mel and, indeed, anybody who wishes to join in the celebration of Mel's life will gather at 11am on  Monday, August 20, at the Cementerio San Jose de Alora 162, Diseminado Poligono, 18, 29500 Alora, Malaga (952 49 87 50).
Mel's Facebook pages encourages "Dress as you would like or how Mel would like to!", adding, "it will be hot and Mel was cool."
Those who are unable to attend on Monday are encouraged to "raise a glass" to Mel "wherever you are in the world".
Mel touched the lives of thousands over the decades he rocked the Costa del Sol and many people will be keen to pay their respects to one of the biggest personalities ever to have graced the Costa.
The page welcomes those who plan to come to "Bring flowers", adding that "Donations for Cudeca and Hogar Betania will be most gracefully received on the day."
Mel's family have said that after the ceremony "we are hoping you will join us for lunch at Restaurante Los Conejitos where they have kindly agreed to provide a great plate of food and a couple of drinks at a fab price. We hope this means as many of you who can will stay for what we know will be an amazing celebration of our beloved Mel's life.
"We will be having our Global Toast to our very own legend at 3pm when we will join with family and friends around the world
"Thank you so so very much everyone you have raised us up with your LOVE."
Tributes to Mel continue to flood Mel's Facebook page paying tribute to the legend;
"I am raising my glass from Mayfield Hts Ohio USA! Love our Mel!", said Kellie D'Amico Ruppe.
Carol Christmas added: "Class act always and spread so much rock music, fun and love around the Costa. Thoughts will be with you on Monday. God Bless you and your family." 
"Brisbane Australia will be with you listening to the sound of music from the heavens" declared Gina Alston.
Annie Gowlett said, "We saw Mel perform many times from Villa Tiberio to La Fiorentina. Mel will be missed. I finished reading Mel's "Nearly famous" book a month ago – his words, his memories made me laugh out loud and also cry."