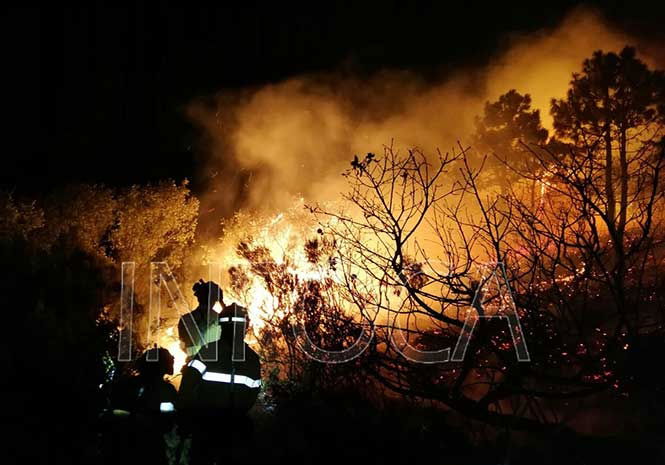 MORE than one hundred specialist firefighters have worked tirelessly through the night to try and bring a wildfire until control in the south of Spain.
The fire was declared at 9pm on Thursday in the area of Paraje el Palanca – Tajo de las Escobas in the municipality of Guaro, near Tarifa in Cadiz.
Difficult terrain and strong Levante gusts of wind have made their task more complicated, explained the INFOCA wildfire specialists.
This morning (Saturday) six aircraft have joined the efforts to bring the active wildfire under control.
UPDATE: At 4.30pm INFOCA declared the fire stabilised (see Tweet below)