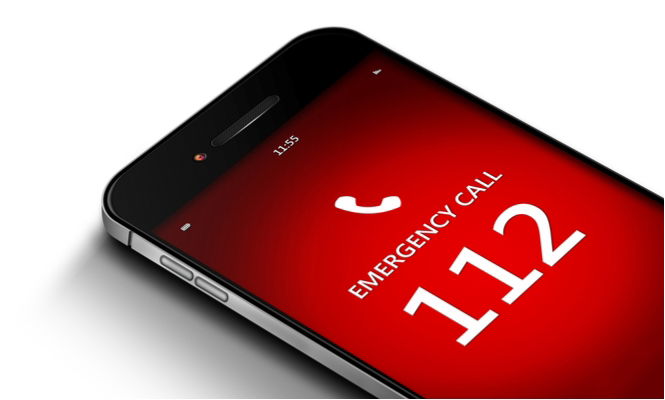 I HAVE four or five columns half written but every time I go to finish one or the other something else happens that takes priority.  Such is the case again this week.
It is only when we lose our keys that we think of looking for a locksmith, it is only when we have kids that we take an interest in schools, it's only when we want a transport company we think of looking for a suitable company. I have now been very much reminded that knowing how to respond in an emergency should not be left until the "when we need it" moment. 
When living in the UK as a kid I had it very clear that "999" was the number to call in the case of any emergency.  Even then I remember thinking how ridiculous it was to have to wait for the dial to return to its initial position to dial the next number, the last and longest number!  Even as a child I knew that was potentially a waste of precious time.
Now we have a 112 number that when dialled from anywhere in the world can put you through to the local emergency service in your country and area; very cool and certainly a number for us to learn and to teach our children. 
However this is a process that again could be potentially wasting time that is not to spare whilst waiting to be put through to the relevant country, county, department.  This is why it is good to know that our local authorities also have direct lines.
Now it can be confusing as there are direct lines for everything; plus the fact that they have 2 types of police in Spain, the national police and the civil police; each with their own responsibilities and numbers.
Emergency          112
Local Police        092
National Police    091
Fire Brigade         080
Ambulance          061
Civil Guard          062
Red Cross           11811
Emergencies of any kind cannot be planned; otherwise they'd be called appointments. We need to be prepared.  However if you don't have a great head for numbers the list above can be overwhelming; so just make sure you know at least these two main emergency numbers: 112 and 092. 
Hopefully you may never need to use them but if you do, it will be one less thing to worry about.
NB: For further peace of mind there is also an alert cops app giving a direct line of communication with the police if needed for yourself or to report something you witness.  It also provides your location directly to the relevant authorities should they need to come find you and you don't know how to explain yourself (as is often the case due to language barriers). https://alertcops.ses.mir
www.marbellanowtv.com Facebook @marbellanow