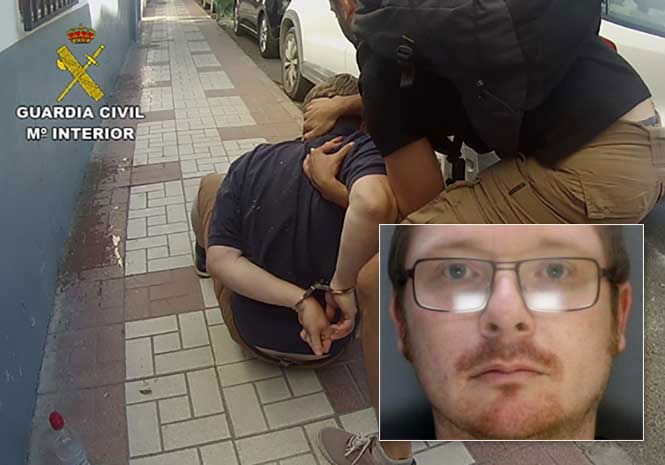 A MAN arrested by police in Spain on a European warrant in connection with child sex offences has appeared in court in Wales.
David Daniel Hayes, 39, from Anglesey, appeared before a judge at Mold Crown Court in Flintshire yesterday (Wednesday).
No charges were put to Mr Hayes during the hearing but he was remanded into custody and a provisional date for his trial was set for 11 February next year.
On-the-run Hayes, who appeared on Europe's most-wanted list, was arrested in the southern Spanish city of Granada in July.
He is allegedly a dangerous paedophile wanted on nine charges of sexual abuse against two children in the UK.
He is also suspected of committing at least three offences in Spain after he gave private English lessons to children at his home under a false identity.
A probe launched in the wake of the latter claims revealed that the name and other personal details he supplied to clients, in fact, belonged to a British expatriate who lives in Valencia.
Investigators followed a trail of addresses – including B&Bs and hostels – used in adverts he posted on Spanish family websites.
He was eventually tracked down in Granada and arrested after being watched by detectives for several days.
And the results of a fingerprint test revealed his true identity.
Hayes vanished after flying from Liverpool to Amsterdam in May 2015, following his release on bail ahead of a trial over the alleged sex crimes.
The BBC's Crimewatch programme at the time described him as "one of the most wanted criminals in Britain," while North Wales Police put out a number of calls for Europe when he fled to Europe.