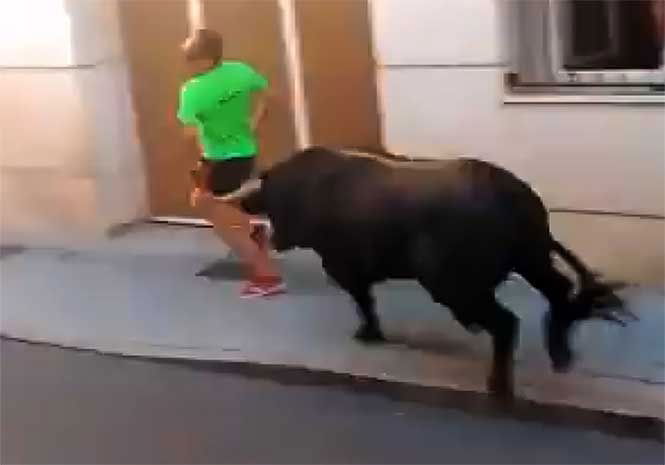 A MAN has been rushed to hospital after being gored in the leg during a bull-running festival in Spain today (Wednesday).
The man, aged around 30-years-old, was taking part in the event at Tudela de Duero in Valladolid (Castilla y Leon) this morning.
A Red Cross medical team said he was gored in the thigh and also suffered bruising after he was tossed into the air, landing heavily on the pavement before he was scooped up by other runners.
After being treated at the scene he was transferred to the Hospital Clinico in Valladolid where he has been admitted.