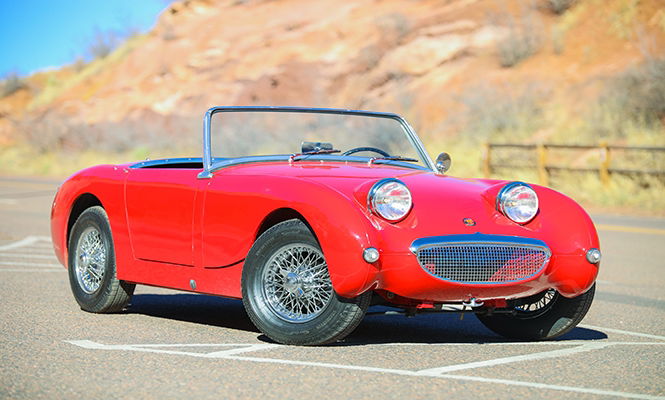 THE '2 GTO' license plate could potentially be the most expensive ever to be sold in the UK. The registration plate could end up on a Ferrari 250 GTO, the most expensive car ever sold.
Once licensed to an Austin Healey 'Frogeye' Sprite, the '2 GTO' plate has belonged to the same owner since 1970.
The iconic number plate has now been put up for auction with an official estimate of €225,000 to €337,000, however, it may fetch much more. 
Now retired, the owner prefers to remain anonymous but admits that the coveted plate has previously been used on ordinary, run of the mill cars.  
At the moment the most expensive plate ever sold in the UK is '25 O', registered to a €11.25 million Ferrari 250 GT SWB in 2014 costing €656,000.
The world's most expensive classic car to date is a 1963 250 GT sold for €58 million last month.
Currently on sale for an asking price of €16million is the 'F1' registration plate, licensed to a 2013 Bugatti Veyron, having been bought for €422,000 from Essex Council in 2008.