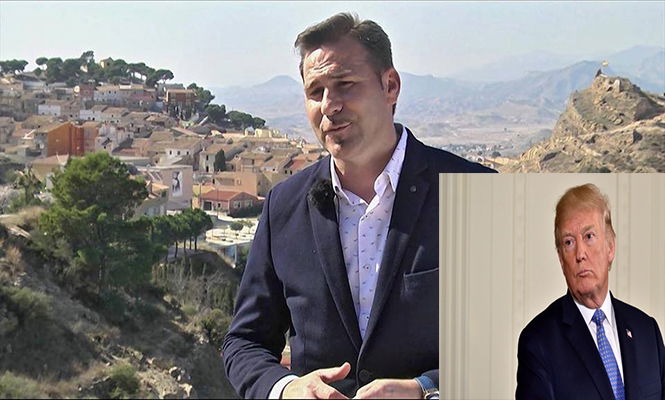 A SENIOR politician in Alicante has called for the mass deportation of immigrants and a Donald Trump-style border closure against Muslims.
Vice-president of Alicante Provincial Council and mayor of Bussot, Alejandro Morant, made his comments in an inflammatory Facebook post.
He added that immigration should be considered a "silent invasion that will end the western world, converting it to Islam".
A member of the right-wing Partido Popular (PP), his comments go far beyond official party policy.
Now opposition groups PSOE, Compromis, Podemos and Esquerra Unida have accused Morant of fomenting hatred and xenophobia and have demanded his resignation.
In his post, Morant outlined his "solution" to the migrant crisis he insists Spain is facing. This includes stopping aid, toughening anti-immigration laws, giving more power to judges and police as well as border closures and deportations. He also said being born in Spain does not make you Spanish.
He deleted his Facebook post, but has since doubled down on his comments, saying 80% of people agree with him.
Morant defended his position as an example of freedom of expression and has declared himself the victim of an "exaggerated" reaction by the media and opposition parties in Alicante.
He said: "I think and say what I hear in the bars, in the sports centre, in the town square, in the cafeteria, in the school: that there must be a more rigorous control in the transit of people.
 "It is time to put an end to immigration, there cannot be open doors and that everyone comes."
The vice president of the Generalitat regional government and leader of Compromis, Monica Oltra, has accused Morant of aligning himself with the "most extreme right" in the world and committing a hate crime.