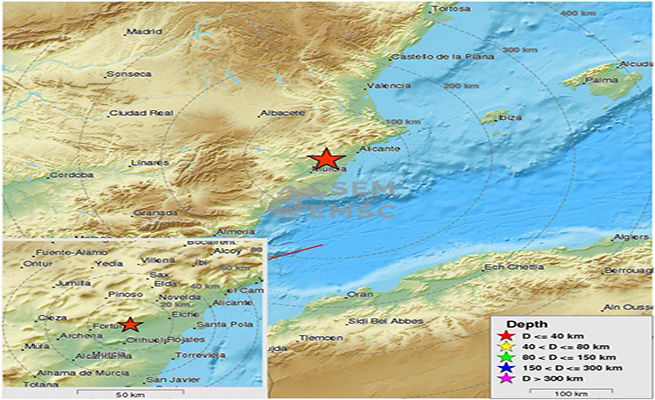 AN EARTHQUAKE on the Costa Blanca has registered 4.2 on the Richter scale.
The tremors could be felt from Alicante to Murcia. 
The epicentre of the quake was pinpointed to the town of Albatera, where, 11 kilometres below the ground, the vibrations originated and locals felt the worst of the quake. 
Some citizens of the towns of Elche, Aspe and Novelda were said to have been woken from their siestas as the tremors struck at 4.50pm. 
There are no reports of any damage, although more minor aftershocks are to be expected. 
This is the second time in a month the Costa Blanca has registered earthquakes, as Euro Weekly News reported, last month a trio of quakes were recorded during the early morning hours.