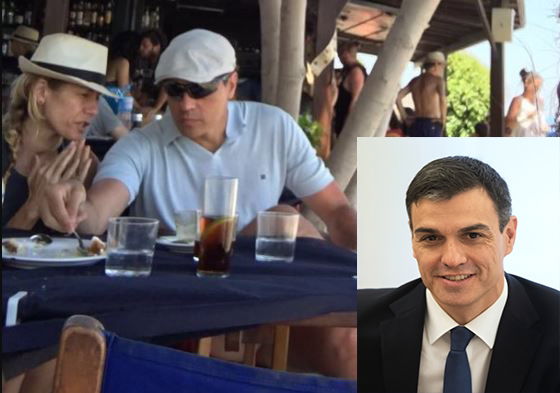 SPAIN'S Prime Minister said he plans to spend some of his August break in Almeria amidst concerns from his security detail over his location of choice's safety.
Pedro Sanchez, of the governing left-leaning Partido Socialista (PSOE), is set to divide his time between the Almeria resort of Mojacar and his official summer residence at Doñana in Huelva. He is due to host German Chancellor Angela Merkel at the Sevilla residence this weekend.
The Prime Minister's security detail had previously said they would stop Sanchez from holidaying in Mojacar with his wife and two children.
Sanchez owns a holiday apartment in the resort which is popular with British tourists and expatriates. He said previously in a media interview Mojacar was the place he would most like to "loose himself".
The Prime Minister said he would spend some of his holiday in the Almeria resort despite protection officers warning it would be practically impossible to secure the area.
Sanchez's Mojacar visit remains unconfirmed, with the official line from security staff still that he should be talked out of the trip.
Sanchez reportedly arrived at the Sevilla Marismillas Palace, a state-owned grace and favour home, last Friday.
He is set to host Chancellor Merkel there this weekend for an informal meeting on European Union matters, with particularly attention paid to the ongoing migration situation.
The Prime Minister previously visited Mojacar in 2016 while leader of the PSOE opposition.
The holiday sparked interest on social media after one user snapped what she claimed was Sanchez incognito.
The picture showed a man believed to be Sanchez wearing a white flat cap sitting at a chiringuito in the town with his wife while having drinks.