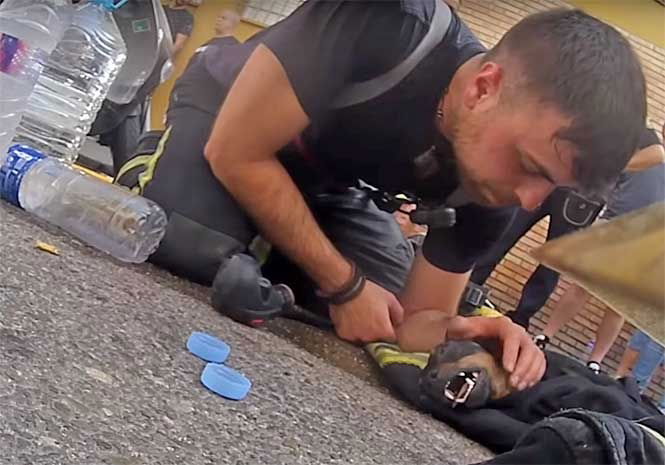 FIREFIGHTERS tackling a blaze at a flat in Spain have saved the life of a dog they found lying unconscious on the floor.
After smothering the flames in the apartment the firefighters found the motionless dog which was suffering from smoke inhalation.
The dog was rushed out into the fresh air in the street and was refreshed with water and revived by the firefighters in the city of Cordoba in Andalucia, southern Spain.
The dog responded well to the prompt action and was soon standing, eating and drinking.
No personal injuries were reported in the apartment blaze.