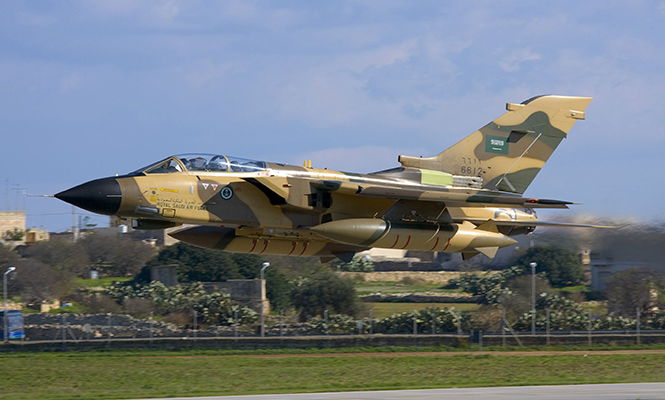 SPAIN'S arms industry sold more than €361 million in armaments last year to states that are part of a coalition led by Saudi Arabia currently fighting in Yemen's civil war.
The sales figures, from an annual Spanish government report sent to the country's Parliament, show the Saudis were the leaders in the exports.
About €270.2 million in arms was sold to the Saudi state including a transport plane, drones, mortar shells, artillery, ammunition and other equipment.
The figures come as Spain saw a record year last year in terms of arms sales. Around €4.4 billion in weapons was bought from the country last year, an increase of 7.3 per cent on 2016 levels.
They also come as two political parties in Granada called on public prosecutors to investigate the alleged illegal shipment of arms from the port of Motril.
The parties claimed the shipping of weapons from the civilian port broke a number of Spanish and European Union (EU) regulations.
NGOs including Oxfam and Amnesty International called on Spain to halt weapons shipments to the Saudis earlier this year.
They claimed the weapons were being used in strikes that cause civilian deaths in Yemen, which has been gripped by civil war since 2015.
The war has seen the involvement of Saudi Arabia, as well as the United Arab Emirates, Qatar, Morocco and Sudan, on the side of the Hadi government.
They have been fighting against Houthi rebels which are allegedly backed by Iran and the Lebanese Shi'a organisation Hezbollah.
There have been around 17,062 civilians killed and injured in Yemen from March 2015 to last August 10, according to estimates from the United Nations High Commission for Refugees. A total of 6,592 of those lay dead and 10,470 have been wounded.
The High Commission estimates that the majority of casualties, about 10,471, were as a result of Saudi-led coalition airstrikes.