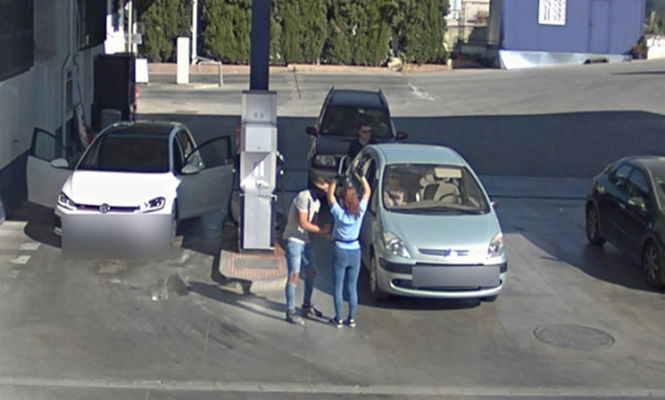 TWO men have been arrested accused of a string of violent armed robberies.
Guardia Civil started an operation after four petrol stations in Granada had been held up by shotgun-wielding robbers.
They were described as "very dangerous" after they beat several service station employees in the course of their raids.
To commit the robberies they first stole vehicles by holding up their drivers at knifepoint, before using them in their criminal activities.
On July 21, two robbers struck at a petrol station on the Jucaril de Albolote industrial estate.
The masked robbers held up three shop assistants with a sawn-off shotgun and a pistol, hitting one of them on the head before getting away with €6,500 in a stolen car.
Then on the afternoon of the 26th, three more robberies were committed, by a lone knifeman riding a stolen moped.
He threatened to stab the petrol station attendants before getting away with a total of about €1,250.
Using descriptions given by witnesses police were able to identify one suspect. Police subsequently arrested two men aged 18 and 19 and are searching for a 43-year-old man for questioning.