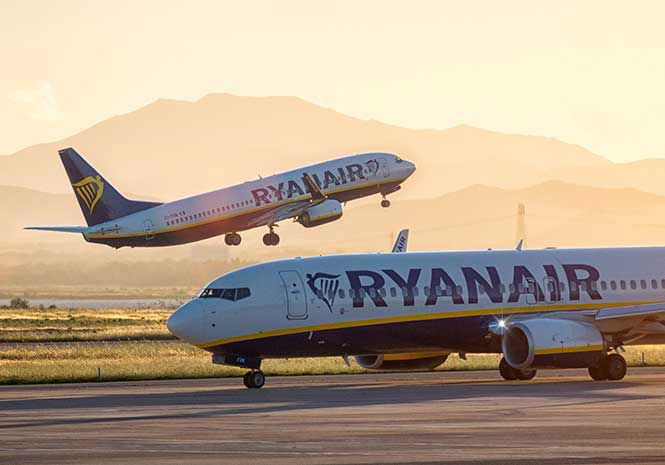 A COLLECTIVE compensation claim for those caught up in the recent Ryanair flight strike chaos has been presented by the reimbursement platform En-Colectivo in Spain. 
The group says that the Ryanair strikes have hit Spain hard and estimates they have disrupted the journeys of over 100,000 passengers so far and more strikes are scheduled for the coming days.
Spokesperson for En-Colectivo, Diego Maraña,  said they hold Ryanair fully accountable for the 400-plus cancelled flights and for the monetary and personal losses of those unable to travel with the airline during the strikes.  
Maraña went on to claim that Ryanair "takes advantage of the situation of weakness" of its consumers.
En-Colectivo says, "The more we are, the more weight our demands will have. If you are affected, we count on you."
The group adds they will attempt to reach an out-of-court settlement with the airline first and that cases it takes on will be on a no win no fee basis.
If they win the group will deduct 25% of any compensation awarded for their legal fees. 
In March of this year a High Court judge rejected a claim against Ryanair from a firm of British solicitors over flight delay compensation fees.
Judge Edward Murray ruled at the time: "Ryanair has established a straightforward and easy to use process for its passengers to make their flight delay compensation claims, either online or by correspondence, without the assistance of a third party."
Ryanair's chief marketing officer, Kenny Jacobs, said: "This will help prevent 'claims chaser' firms from deliberately and needlessly dragging consumers through the courts so they can grab a slice of customers' compensation, for providing no useful service."
"Where customers have a valid claim for compensation, they can make their claim directly on the Ryanair.com website."
The airline claims it pays valid claims within ten days.