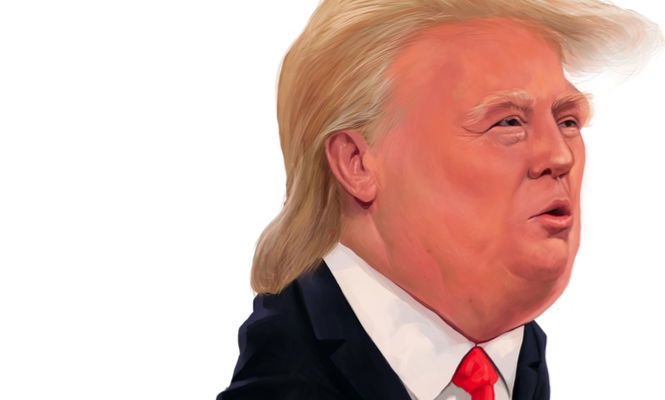 WELL I've tried to ignore him – I really have, but unfortunately I can't. Who am I talking about?
I like to call him Stormy Daniels ex-lover, otherwise known as Donny Teflon Trump.
This week alone I've read that his lawyer taped a conversation about paying off another woman.
The recording offers the public a glimpse at the confidential discussions between Trump and Cohen, and it confirms the man who now occupies the Oval Office had knowledge of a proposal to buy the rights to the story of Karen McDougal, a woman who has alleged she had an extramarital affair with Trump about a decade ago.
He goes on to talk about paying cash. Yet another bit of evidence that he is just a scum bag.
There are well over 20 women that allege he assaulted them.
The mind boggles as to how he has got away with it. They can't all be liars can they?
He went to Helsinki and, in a press conference standing next to Putin, Trump said he didn't have reason to think Russia meddled with the US election contradicting the findings of US intelligence agencies.
"I don't see any reason why it would be [Russia] that interfered in the 2016 election", Trump said.  However, on Tuesday, after massive backlash from scores of US politicians and general outrage in the media, Trump did a complete u turn on these comments, claiming he had intended to say "I don't see any reason why it wouldn't be [Russia]".
Many people, including me, just do not buy this utter codswallop. Especially because Trump waited an entire day to correct himself. I mean really, come on, do any of you believe him?
Then today I see a message on Twitter from Trump, written in capital letters which in messaging terms is the equivalent of shouting at someone, telling the Iranian President not to threaten the USA.
He then goes on to tell him what the consequences will be. I mean it's unbelievable and what makes it worse is Iran banned Twitter years ago. What other World leader would do that?
How about this one? In the midst of an interview with the Director of National Intelligence, Dan Coats, MSNBC's Andrea Mitchell told him of some breaking news.
"The White House has announced Vladimir Putin is coming to the White House in the fall," she said. Coats replied, "Say that again."  "Vladimir Putin", Mitchell said. "Did I hear you?" he said. Mitchell confirmed Coats heard her correctly and he said, "OK. … that's gonna be special."
This is the Director of National Intelligence! So it goes on.  
This lying, cheating, racist misogynist carries on because, for some reason, his followers allow it and for the life of me I don't know why.
Email [email protected]