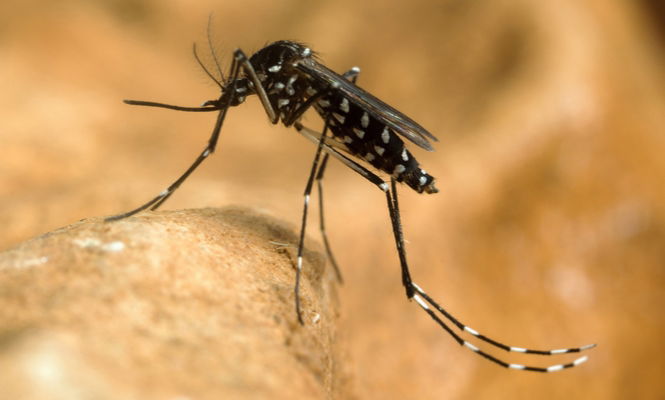 SCIENTISTS in Valencia are conducting tests designed to eradicate Spain's tiger mosquito population. 
A plan is being developed to fight back against the pest which has invaded Spain in droves since its arrival in 2005.  
The mosquito has been known to transmit unpleasant diseases such as dengue and yellow fever.
Keen to reduce the growing numbers of tiger mosquitoes across Spain, scientists seemingly counterintuitively plan to release more of the insects into the wild. 
However, the latest additions to the tiger mosquito population will be laboratory-modified versions of the pest that will hopefully land a devastating blow to the existing tiger mosquito numbers in Spain. 
The group of mosquitoes reared in the laboratories of Valencia are sterile and when released will attempt to mate with the existing female population. 
It is thought that the failed offspring of their efforts will dramatically reduce the numbers of the pest in Spain and will ultimately drive the tiger mosquito out of Spain. 
Trials that have taken place using the sterile mosquitoes have proved to be highly successful and this bloodless scheme has also proved to be very effective combatting fruit fly populations in the region. 
Those worried about releasing fresh batches of sterile mosquitoes into the wild will be reassured to hear that in the case of tiger mosquitoes, only the females bite and feed on blood.  Male tiger mosquitoes prefer a diet of nectar.