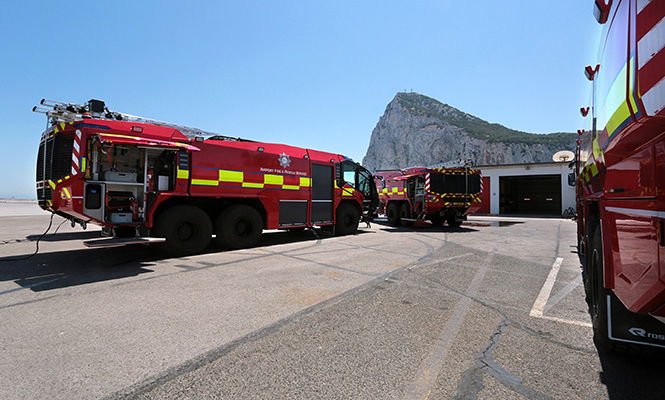 THE Gibraltar Airport Fire and Rescue Service was formed in October 2015 by the Gibraltar Government and is to be financed on 50/50 basis by Government and the UK Ministry of Defence.
In the latter part of 2017 required vehicle specifications were drawn up and an EU Tender issued.
Rosenbauer UK were awarded a contract to supply four airfield rescue and firefighting vehicles (Panthers) and Angloco Ltd UK would supply one light rescue pump.
Separately, Rock Motors will supply two Volkswagen Amarok command and operational support vehicles. All these vehicles are fitted with the latest Euro 6 engines and will replace the present MoD fleet once they are commissioned and become fully operational. 
A very comprehensive programme of training is expected to be completed by the end of August.