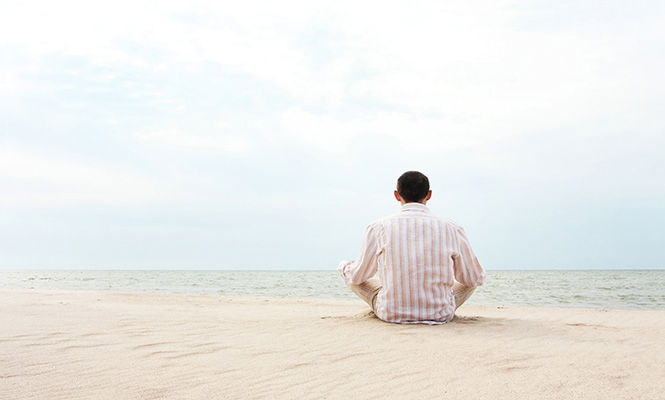 LAST week I got a rather desperate 'phone call from my dear friend asking me to rescue her son from Puerto Banus. 
You could hear the panic in her voice: her baby boy had just spoken to her from a stranger's phone and he had no idea where his older brother was and he was waiting to be rescued at a roundabout with a man.
To put this into perspective her baby boy is 20 and he was alone because he wandered off from the nightclub they were at, leaving his wallet and mobile in his brother's girlfriends' bag.   When he returned hours later his brother had left (surprise, surprise) and he ended up waiting on the beach until daylight. 
He had hoped to borrow enough to get the €3 bus home to Elviria only to discover that not one person would lend him anything; even people laden with shopping bags leaving El Corte Inglés had ignored him, he said.  Finally, he felt he had no choice but to call his mum.  She was in Mojacar, which is at least a four-hour drive away, so she called me.   Fortunately I knew that he meant that he was at the roundabout with the huge statue of "the Russian".  Problem solved.
This little incident reminded me of a Spanish saying "Babies are so sweet you just want to eat them! Then they grow up and you wonder why you didn't eat them when you had the chance?"
Daunted by the first nappy changes and well, just keeping the baby alive whilst trying to catch some sleep seems like something that will pass as they grow up.  This however is not the case: we will always lose sleep over their wellbeing because no matter how old they are, our babies will always be our babies.
I've lived and worked in Spain since before I had children and wasn't lucky enough to count on a support system of grannies and grandpas, uncles and aunts to help watch over the children. I was however very lucky to meet other international families in similar situations and through friendship and empathy we helped each other through.  
I don't think any of us realised back then how useful this "united mothers of the world" bond would be for the future but my children have been welcomed, chauffeured and housed when need be around the world and so far this summer I've coordinated with mothers in Colombia, Madrid, Miami, the UK and of course, Mojacar to confirm safe arrival and departure of "little ones" from Marbella.
Unfortunately I don't have friends in all the countries where my children choose to travel so, with them in mind and knowing that I did the right thing in not eating them when I had the chance, I can only hope some other mother will step in for me when I cannot.  This means that when I see a young person, or anyone for that matter, obviously in need of assistance I remind myself how easy it is to find oneself alone and in need of a helping hand. 
We could all do with remembering this; after all, everybody is somebody's baby!