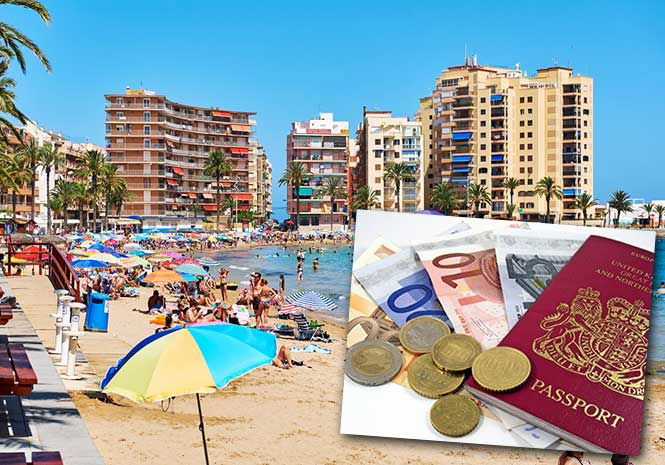 EUROPEAN holiday prices could jump by up to 30 per cent with an average increase of more than £200 post-Brexit shows new analysis by a campaign group.
They reveal that the average cost of holidays to Brits' favourite destinations including Benidorm, the Costa del So, Mallorca and Tenerife could increase by an average of £239.
The figures come from the People's Vote campaign, a group calling for a public vote on the final Brexit deal between the UK and the European Union.
They claim rising flight costs, hotel prices, insurance prices and mobile roaming charges will all hit holidaymakers hard in the pocket.
And as many as 25,000 British jobs in the sector could be at risk warns a study by an organisation representing over 200 outbound British travel companies.
The Seasonal Businesses in Travel (SBIT), claims that British companies employing UK staff in Europe may face a 58 per cent increase in costs if they are unable to retain existing British terms, such as paying tax and National Insurance, and are required to pay into more expensive continental state social insurance schemes.
The British Travel Association says airfares could rise 40 per cent if the UK leaves the European Single Market – which has driven down prices for EU members.
And a post-Brexit fall in the value of the pound would push up hotel prices abroad.
People's Vote say that travel insurance is expected to be dearer as Brits would lose their entitlement to free healthcare in the EU.
And mobile phone roaming charges in the EU, which were scrapped this year, would return.
Adding up the impact of all these means a disorderly Brexit could cost on average £239 per holiday, according to the People's Vote campaign.
MP Ben Bradshaw said: "No one voted for holidays to be more expensive. We need a People's Vote on the final deal."