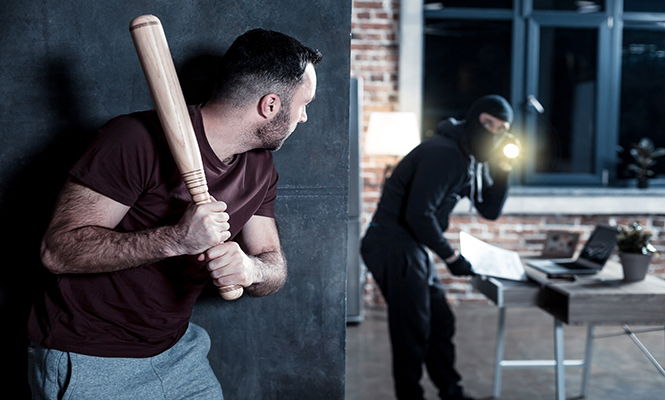 RECENT shock figures reveal that fewer than five per cent of UK street robberies and burglaries are solved, and the proportion of suspects caught and punished for all crimes has more than halved over the past five years to just nine per cent.
The Metropolitan police admit it solved fewer than four per cent of all domestic burglaries in London last year.
Do the values of the UK government and its various institutions no longer reflect the values of the majority of the British people? Do they hear only the shrill voices of the PC mob in its desire to fight perceived 'wrongs?'
As for the police, let's look at a couple of examples. Firstly, it seems there are insufficient funds to protect young teenage girls from sexual abuse, yet apparently unlimited funds to investigate allegations of historic crimes by people long since deceased. Allegations against Ted Heath, for instance, surely weren't justified so how can investigating such cases outweigh the need to protect the vulnerable of today?
Secondly, two fit, healthy men break into the home of a 78-year-old man who fights back and one dies. The police accuse him of murder, defending the 'rights' of the traveller community to construct a shrine to the deceased outside the man's property, apparently unconcerned about threats against him.
If you're a middle-class 'baby boomer,' it seems from a police perspective you can't be a victim. If you're burgled, you can afford it – the burglar was probably hard up and therefore vindicated! If you're attacked by a minority group, you'll probably be accused of assaulting your assailant if defending yourself.
As a taxpayer, you're paying for this 'service' but, unfortunately, can't change it.
Is it me or is the place is going to hell in a hand cart as everyone's listening to the shouting of the PC brigade? The silent majority's being led by the vocal minority! 
Finally, many thanks to all of you who have purchased my crime thrillers (all profits to Costa del Sol Cudeca cancer charity) following my recent piece here about my latest, just-published novel: 'The Girl in the Woods.'
Nora Johnson's psychological crime thrillers 'The Girl in the Woods', 'The Girl in the Red Dress', 'No Way Back', 'Landscape of Lies', 'Retribution', 'Soul Stealer', 'The De Clerambault Code' (www.nora-johnson.net) available from Amazon in paperback/eBook (€0.99;£0.99) and iBookstore.