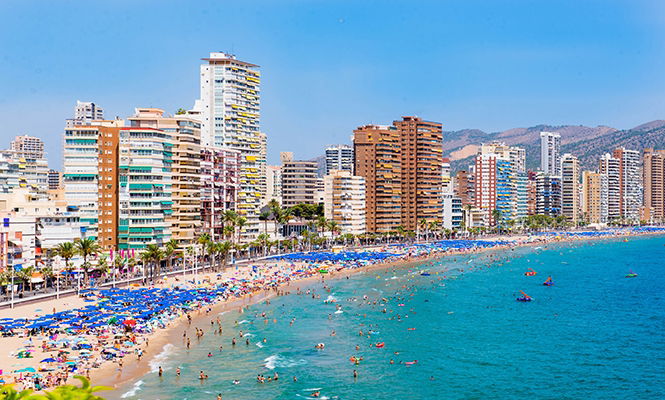 THE amount of coastal land that has been built on in Spain has more than doubled since the introduction of a law in 1988 designed to limit development along its shores, Greenpeace has said.
A property boom in the 1990s led to an explosion in holiday homes, hotels and resorts, especially along Spain's sunny eastern and southern coast, until the market crashed in 2008.
During the boom, coastal laws were often ignored, with some local governments turning a blind eye as new buildings cropped up in the world's second most popular tourist destination after France.
Building along Spain's coast has increased in recent years as the Spanish economy has rebounded, said Pilar Marcos, who is in charge of biodiversity issues at the Spanish branch of Greenpeace.
"Construction is returning," she said.
"If it seemed that the Costa del Sol is saturated, real estate firms are already selling 11,000 new homes in 200 projects."
Spain's Supreme Court has ordered that a symbol of this building excess – the 21-storey Azata del Sol complex on the Algarrobico beach in the Cabo de Gata park in Almeria – should be torn down.