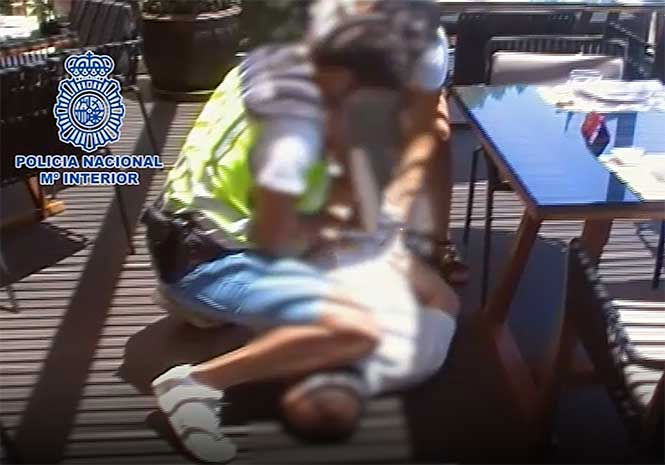 POLICE in Spain have made a dramatic arrest in front of stunned diners at a busy restaurant on the Costa del Sol, in southern Spain.
National Police officers pinned the wanted men to the ground in front of shocked diners at a restaurant in Marbella as part of their investigations into murders, belonging to a criminal organisation and false documentation.
It follows on from an operation last June when 129 people were arrested.
One of the arrested is considered by investigators to be the number three in the world of the Russian mafia.
It is believed those arrested were planning the imminent execution of a rival gang member, who was planning to settle in Spain, to demonstrate the strength of the group's hold in Europe.