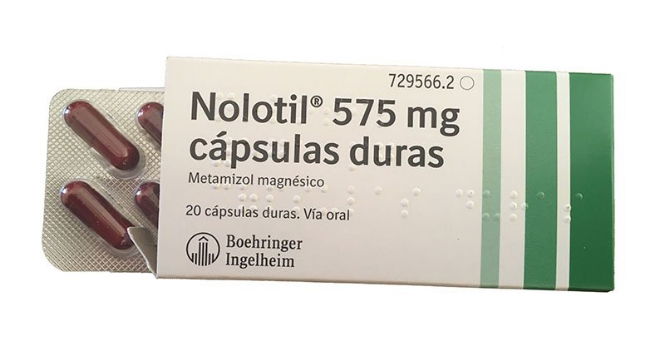 RESEARCH has shown that at least ten Britons have died after taking one of Spain's most popular painkillers, Nolotil, which is banned in the UK.
In addition, more than 100 British and Irish expatriates and tourists in Spain have suffered devastating side effects after taking the drug.
The medicines regulator in Spain confirmed yesterday (Saturday) that it had launched an investigation into concerns that northern Europeans may be more at risk of side effects from Nolotil.
The painkiller has not been licensed in many countries, including the United States, Britain and Sweden, because of a possible side effect which can lead to blood poisoning and death.
Dr Rashmi Shah, a former senior clinical assessor at the Medicines and Healthcare Products Regulatory Agency, London, said: "We have known for a long time that because of genetic differences people from particular ethnic groups can have higher probability of risk or benefit from certain medicines.
The regulators, therefore, require analysis of safety and efficacy data by population, gender and age."
The Spanish Agency of Medicines and Medical Devices said it was gathering more evidence on the cases.
Boehringer Ingelheim, the manufacturer of Nolotil, responded in a statement:
"We take very seriously every case where a patient suffers an adverse event.
"Nolotil must not be given without a prescription. There is no scientific evidence on specific populations that are prone to develop any side effects."