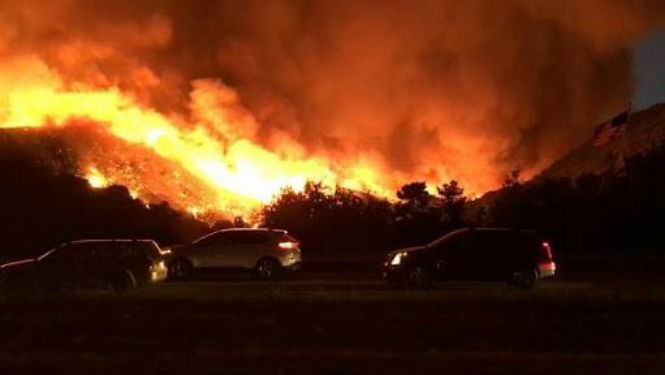 A FOREST fire in northeastern Spain on the French border yesterday (Saturday), forced authorities to close a motorway linking the two countries for several hours.
The closure happened at the height of a heatwave, causing significant disruption to many motorists either side of the border.
Catalonian firefighters confirmed on Twitter that they were working in tandem with their French counterparts to tackle a blaze in La Jonquera.
The teams on the ground were joined by six water-dropping planes and helicopters in battling the fire, which broke out at 5.30pm.
Their combined efforts meant that within a few hours the blaze was under control, and the motorway was re-opened.
The incident comes at a particularly bad time, with many July holiday-makers returning home and those vacationing in August departing.