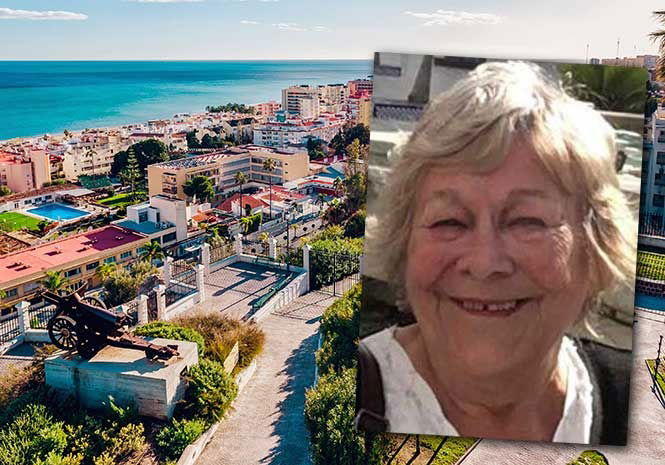 A BRITISH expat has been reported missing after not being seen since leaving a Costa del Sol hospital at 1.45am last Monday morning.
Now Spain's National Police are investigating the disappearance of 76-year-old Josephine (Jo) O'Gara.
Jo has lived in Torremolinos for more than 40 years, but she walked away from the Hospital Clinico in Malaga at 1.45 am. last Monday and has not been seen since.
Friends in the Costa del Sol town reported her missing yesterday (Saturday) after enquiries at local hospitals came up blank.
Jo is described as usually friendly and talkative.
She is 1.55m (5ft 1in) tall with short, grey-blonde hair.
She was wearing a black sundress with red flower embroidery, black sandals, and a necklace with a Saint Benedict medal.
Jo is under care for severe arthritis pain, and recently experienced periods of confusion and fearfulness.
Speaking exclusively to the Euro Weekly News a family relative said, "Jo was being admitted after arriving in an ambulance but left the hospital before admission. She had no phone or passport but some cash and credit cards to my knowledge."
UPDATE: Monday, 06 August 2018
BREAKING: Brit expat missing for a WEEK found 'alive but injured'
If you have any information please contact the emergency services on 112 or the National Police on 091.