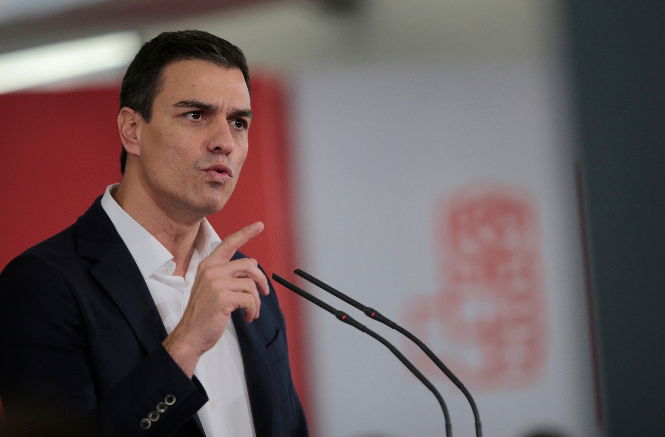 SPANISH Prime Minister Pedro Sanchez has announced a raft of measures aimed at strengthening his position, two months after he unseated Mariano Rajoy with a no-confidence motion.
Sanchez will introduce labour rights for non-permanent employees, improved pension payments and policies to boost equality for women.
After a cabinet meeting on Friday (yesterday), Sanchez's government also plans to create 450,000 jobs by the end of the year.
These proposals come just before the summer recess and after a loss of political support for the centre-left Socialist administration's spending plans for 2019.
The government has only 84 of the 350 seats in the lower house of parliament, making it difficult to get measures approved.
Sanchez has repeatedly said that he wants to complete the remainder of the parliamentary term, and call elections for 2020.
He also met with the main opposition leader, Pablo Casado of the Popular Party (PP) on Thursday, to discuss issues ranging from immigration to gender violence and the situation in Catalonia.