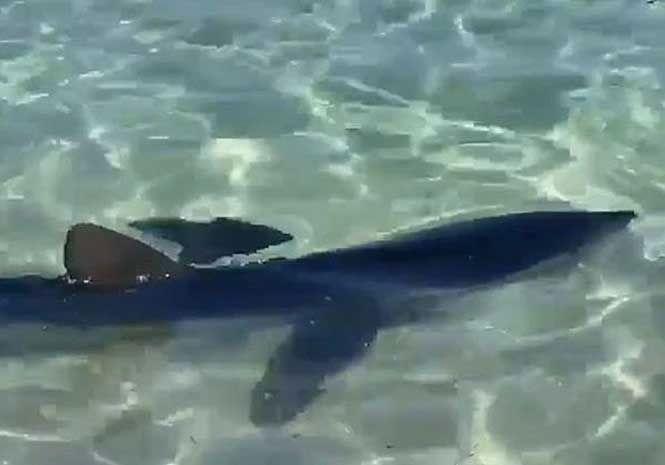 A BEACH on Spain's holiday island of Mallorca had to be evacuated to 'avoid incidents' after a shark was spotted just offshore.
The shark, between 2.5 – 3 metres long, was spotted at around 3pm yesterday (Thursday) in Calas de Mallorca.
Bathers were evacuated from the sea as two biologists from the Acuario de Palma went to the aid of the shark but, sadly, they could not save it and only recover its body from the water.
Beachgoers who posed for selfies with a stranded shark in Almeria before returning it to the sea were recently criticised by emergency services.
They were told they should have left the one-metre long shark alone so professionals could have made sure it was in a healthy enough state before releasing it.
Although the shark was later found and retrieved by Equinac animal rescue charity and taken to the Aquarium of Almeria, it has since died.
They are reminding people that there is a strict protocol to follow when animals stranded on the beach are found.
Bathers should notify the emergency services on 112 emergencies who would send a team of specialists to examine the animal.