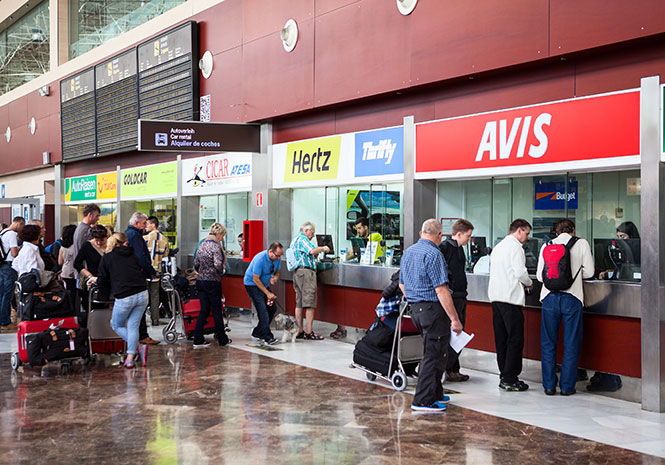 RENTING a car in Europe during the summer is most affordable in the Spanish cities of Alicante and Malaga, a survey by Cheapcarrental.net reveals, while Barcelona and Madrid also feature among the cheapest destinations for car hire.
The survey compared car rental prices for 40 destinations across Europe during August 2018. For the purposes of the survey, each city's main airport served as the pick-up and drop-off point.
In Alicante, a popular resort destination on the Costa Blanca, visitors will spend an average of just €58 euros per week (six rental days) for the cheapest available car, according to the survey. Malaga, located on the Costa del Sol, is only slightly more expensive with an average of €61 euros.
At the other end of the scale, the Norwegian capital of Oslo leads the rankings with an average rate of €384 euros for six days' rental, making is over 500% more expensive than Alicante. The Icelandic capital of Reykjavik and Greek capital of Athens complete the podium with average rates of €337 euros and €287 euros, respectively.
Menorca is the priciest destination in Spain with an average rental rate of €167 euros per week for the least expensive car. Barcelona and Madrid rank among the cheapest car rental destinations, with average rates of €76 euros and €69 euros, respectively.
The following table shows the 5 most expensive and 5 least expensive destinations in Europe for renting a car this summer. The prices shown reflect the average weekly rate for the cheapest available rental car in each destination during the period 1-31 August 2018.
1.Oslo (Norway) €384
2.Reykjavik (Iceland) €337
3.Athens (Greece) €287
4.Helsinki (Finland) €279
5.Zurich (Switzerland) €243
———————————
36.Barcelona(Spain) €76
37.Madrid (Spain) €69
38.London (England) €66
39.Malaga (Spain) €61
40.Alicante (Spain) €58
For the full results of the survey, visit www.cheapcarrental.net/press/europe18.html