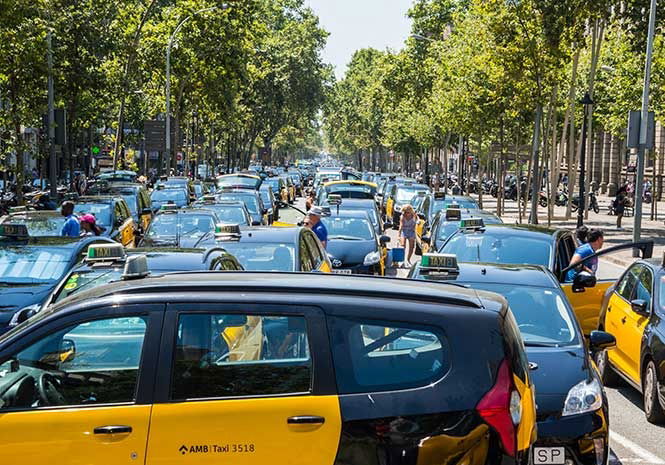 SPANISH taxi drivers have ended their national strike after the government said it will limit licenses for online ride-hailing companies.
Thousands of taxi drivers across the country took part in protests that blocked roads and access to some airports.
The drivers complained that companies such as Uber and Cabify worked under less restrictive regulation that made it impossible to compete.
Spain's government has now agreed to pass new regulations in September which will limit the licenses for the ride-hailing services to one permit for every 30 taxi permits.
Thousands of Uber and Cabify drivers will be affected and lose their jobs as there are currently 9,000 permits granted to the companies compared to 70,000 taxi permits, way above the new agreed ratio.