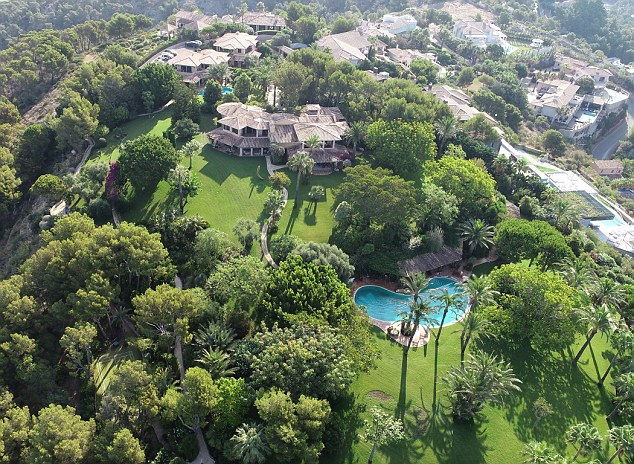 MICHAEL Schumacher's wife has bought a €30 million mansion in Mallorca from Real Madrid president Florentino Perez, it has been reported.
Corinna, 49, signed off on the villa, which comes with a 161,000 sq ft estate, in May.
The stunning pad, near Andratx on the Medierranean island, also features two swimming pools, a large garden, a helipad, a guest villa and unrivalled sea views.
According to media sources Corinna – who married Formula 1 legend Michael in 1995 – intends to use the property, known as Villa Yasmin, as a holiday home.
The couple previously owned a villa on the island and are thought to have holidayed there regularly before his devastating skiing accident in December 2013.
Little is known about Michael's life since he was hurt in France and the seven-time F1 World Championship winner has remained out of the public eye.
He was put into a medically induced coma for six months after the injury to his head and is now believed to be receiving medical care at his home in Switzerland.
Billionaire Spaniard Perez, the president of football giants Real Madrid, bought the villa in 2005.
Following the death of his wife Maria in 2012, however, Perez stopped visiting the estate and put it up for sale last year, having paid €25 million for it twelve years previously.