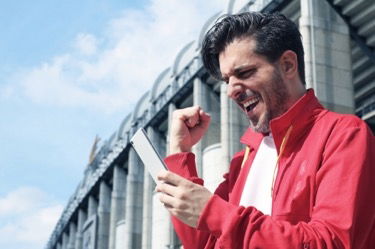 OVER 18 million Brits visit Spain every year. That's a whopping 27% of the UK population.
Since the advent of cheap international flights, Brits have been heading to Spain in their hordes in search of sun, sea, sand and sangria.
Traditionally, tourists would flock to hotels on the Costa del Sol, unfurl their Union Jack towels and relax by the sea. However, in 2011 the Spanish government legalised all forms of gambling in the country – and this has led to it appealing to gamblers across the world.
The weather, culture and escapism of a holiday to Spain all combine to make it a fantastic gambling destination. There are over 40 casinos in Spain – and in this article we give you the lowdown on the best places to have a flutter in España.
Casino Gran Madrid 
Barcelona and the Costa del Sol are the two most popular Spanish destinations for British tourists, but Madrid is a city that shouldn't be missed by travellers. The country's capital is awash with stunning architecture, colossal venues and stunning culture.
It is also home to the lavish Casino Gran Madrid, the largest land-based casino in the entire country.
Opened in October 1981, it's now owned by Gran Madrid Business Group. Casino Gran Madrid has a 500 square metre interior that can accommodate 400 gamblers. Inside there are five humongous gaming halls featuring thousands of slot machines, American and French roulette, poker, blackjack and baccarat areas to name but a few.
As such, you can expect a bustling atmosphere inside as you're moving between its plush, opulent gaming rooms. But at the same time, the atmosphere is exclusive, reflected by a formal dress code. Casino Gran Madrid is so much more than three large gaming halls – there's also a range of restaurants and impressive nightlife, too. If you win big, you can treat yourself to the very best of fine-dining at L'Etoile and Mandalay.
Two fantastic restaurants, one offering traditional French food and the other American style dishes with a backdrop of classical piano music. If you're not lucky enough to eat here there are two other options for you in the casino.
La Culpa is a fairly bog-standard buffet eatery which is aimed at the necessity eater rather than the culinary critic. The sports bar is the best place to be, showing all La Liga football action in a traditional pub environment with tapas, burgers and other pub grub available.
There are seasonal shows from top music and comedy performers to look out for as well if you're looking to relax after a rough time at the poker table. Make sure you're prepared before you go, the casino operates a strict dress-code and all foreign guests must bring a passport with them to guarantee entry.
Online gambling
Since gambling was legalised in 2011, online gambling has exploded – and so has the revenue it provides. This is particularly the case in sports betting, which is fuelling the online Spanish boom.
And it's clear why. While this option doesn't offer glamorous rooms, eager and professional staff or the chance of celebrity spotting, but it does offer comfort and ease. Online gambling is laid-back, easy and doesn't impact on the enjoyment of your holiday. All you need to do is download an app to your phone, hook up to the Wi-Fi and you could be playing your favourite games in no time.
It's an option that gives you more time to enjoy everything that Spain has to offer. Instead of being stuck indoors in a land-based casino, you can play your favourite games while you're enjoying the sunshine on the beach, climbing mountains, sat in city parks, or in bars, exploring some of the countries world-famous tapas culture. Although you're not in physical proximity to real-life dealers and competitors, in a way it's a more sociable experience as you get the chance to be among the locals while you're gambling.
What's more, the nature of the gameplay is more engaging and immersive than ever. Check out a game like online roulette and you'll see what we mea
Casino Barcelona
Once you've had your fill of Madrid, make sure you head out East to the stunning city of Barcelona. Check out La Sagrada Familia, Park Guell and the colossal Nou Camp before heading to Casino Barcelona.
Built in 1978 and owned by the Peralada Group, this huge venue is split into two levels which help to cater for gamblers of all levels. The main gambling room is downstairs and is designated for serious gamers, poker experts that know the rules inside out and won't disturb other gamers.
If you're on this floor you might feel like you've just stumbled into the set of Casino Royale. White-coated waiters will care for your every need, bringing high-quality drinks and snacks to the high-rollers. It's a quality environment to have a flutter in.
The room also acts as a who's who of the Barcelona fame scene, with several celebrities and high-profile footballers known to frequent it. If you don't have the budget to spend all your time in this room, you should head to the American room upstairs.
In here you'll find over 275 slot and gaming machines as well as numerous card tables.
Although the American room isn't as glamorous as the principal room downstairs, or the Casino Gran Madrid, but it's a nice-enough laid back casino room that can help to pass the time once you're exhausted from a day's sight-seeing.
Summary 
Spain is the most popular holiday destination for Brits. While gambling is fantastically open in the country and offers you unique, glamorous opportunities to play in a brilliant venue, it's not the be all and end all. You may be much better suited at betting online on your holiday and hoping to win a bit of spending money to pay for your tapas.
That way you can really soak up the culture and history of this beautiful nation, and not be restricted to locations that have only land-based casinos.