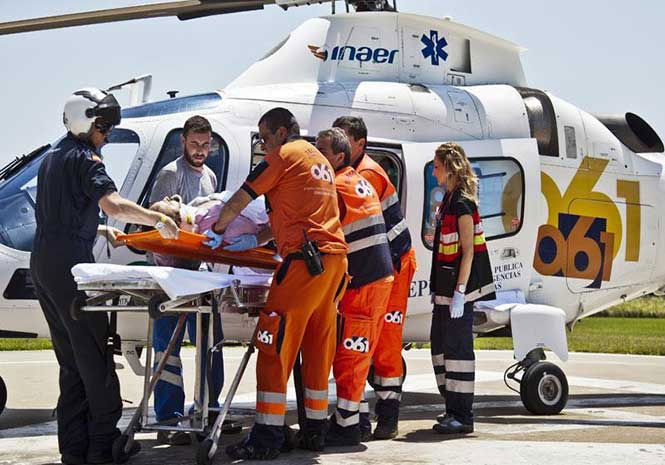 ONE person has died in a crash involving four vehicles, including a lorry, on the roads of southern Spain this afternoon.
A 75-year-man died and a woman and child have been seriously injured.
The fatal accident happened on the notorious N-IV at km 561 near Dos Hermanas in the province of Sevilla and involved a lorry and three cars.
One of the seriously injured was transferred to hospital by air ambulance.
Three other people are reported injured including the lorry driver.
Un fallecido y varios heridos, dos de ellos de gravedad, en un accidente entre tres turismos y un trailer en la N-IV a su paso por #DosHermanas #Sevilla




— Emergencias 112 (@E112Andalucia) July 31, 2018