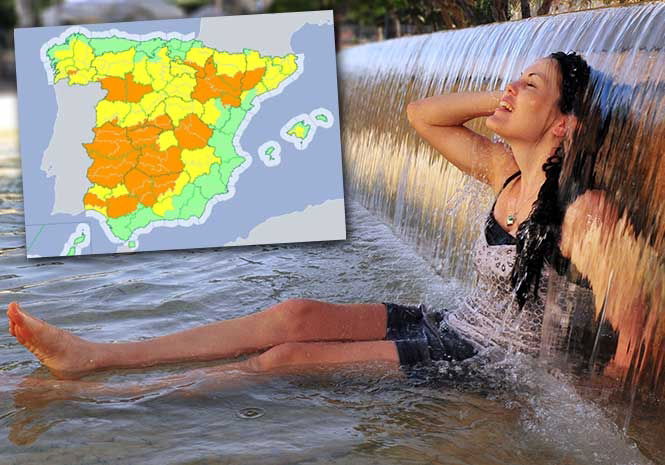 SPAIN'S national Met Office has issued its first heatwave warning of 2018 and experts are warning tourists that they may struggle to acclimatise to the extreme heat.
Temperatures are expected to hit at least 40ºC in some parts of the country.
And the night time 'lows' are expected to be high at 20ºC or above.
The state weather agency has now issued orange weather warnings across much of the peninsula as a mass of hot air from North Africa hits the country from Wednesday through until at least Sunday.
Forecasters are advising holidaymakers in Spain to stay inside during the hottest parts of the day and keeping hydrated.
Spain's record high is 47.3ºC (117.14ºF) but these temperatures "could well be beaten", said Sky weather presenter Isobel Lang.
The regions worst hit by the heat will be Andalucia, Madrid, the Balearic Islands, Extremadura and Castilla La-Mancha.
The extreme weather alerts for tomorrow (Wednesday):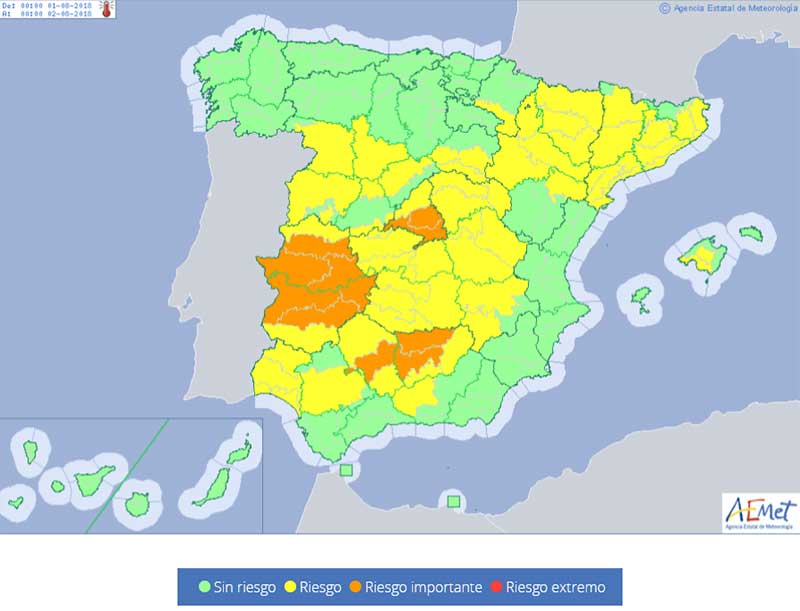 The extreme weather alerts for Thursday: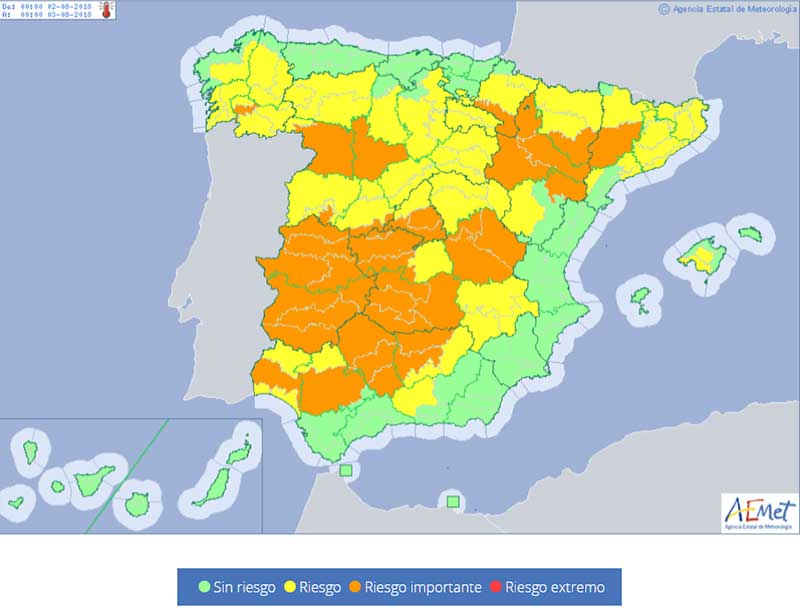 Actualizamos nuestro «carrete» de temperaturas para los próximos días. Los modelos insisten en la muy probable llegada de una #OlaDeCalor a partir del miércoles o jueves. Además de a las #temperaturas máximas, no le quitemos ojo a las mínimas, que serán también muy elevadas. pic.twitter.com/GyJFWoR63E

— AEMET (@AEMET_Esp) July 30, 2018