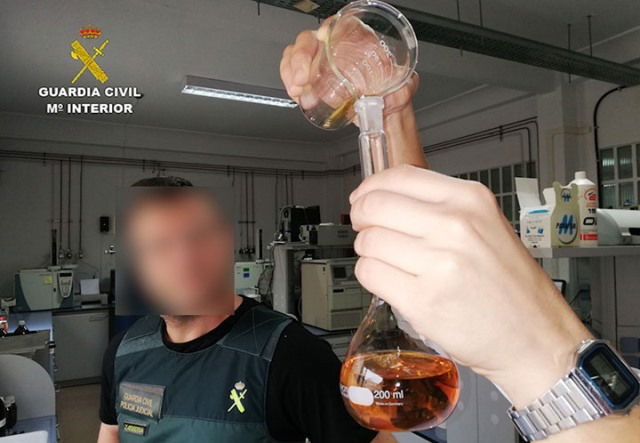 GUARDIA CIVIL have smashed a ring that imported and sold counterfeit rum on an industrial scale.
More than 21,000 bottles of the fake booze worth €316,000 were seized in a series of raids in Valencia, Cadiz, Madrid, Castellon, Merida, Sevilla, Cordoba and Huelva.
It was the culmination of an operation that began in Chiclana de la Frontera (Cadiz), where police noticed a flood of rum sold as a prestigious brand to a wholesaler but at rock bottom prices.
He then sold it on to unsuspecting bars and restaurants at a discount to the full price of the genuine article.
The counterfeit goods came from Valencia and Castellon, where Guardia Civil seized a large number of bottles alongside fake documentation.
Screen companies both in Spain and abroad were used in what was a sophisticated scam. As well as selling the counterfeit drink, the main importer also evaded paying IVA when importing the rum.
Laboratory tests have confirmed that the alochol in question is fake.
Guardia Civil have made 14 arrests on accusations of crimes against intellectual property.