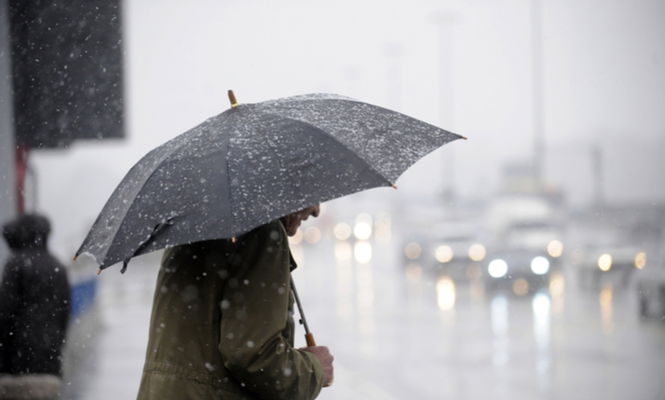 AFTER three dry and sunny months it's raining in London.
Not only has the summer so far been dry and sunny but we have also been treated to a scorching heat wave as well.
Day after day temperatures soared into the eighties Fahrenheit – old money- or the 30's centigrade.
As the rain fell on Friday afternoon most did not bother to shelter much less raise an umbrella.
With large drops and the occasional roll of thunder most people were smiling heavenward. Indeed in some extreme cases actual cheers were heard as the rare wet stuff fell from above. The heatwave broke during an afternoon we had been warned to expect a peak temperature in London of 37c centigrade!
A mind-boggling challenge on the tubes and trains where temperatures had already soared past 40c earlier in the week.
Of course many families had already left for even sunnier climes than England as the last of the schools had finally broken for the summer holidays the previous week.
Airports have been jammed funnelling people abroad. Families who had made their holiday plans when England had been in the grip of the chill winds, snow and ice of the Beast from the East.
Many more families were heading for the airport as the weather broke and endless sunny skies gave way to cloudy ones.
Of course there is usually a cloud somewhere about when there is rain. If it's a thunderstorm then that cloud is likely to be quite big.
Size matters, especially when it comes to aircraft and airports. On Friday and through Saturday it was a series of thunderstorms that aircraft usually fly around rather than take the risk of flying through that loitered over London's many airports. The result was weather chaos as aircraft movements were delayed, diverted or cancelled.
Families who had plotted their summer holiday in the sun glumly staring through icy windows at snow and gales during our chilly spring found themselves waiting at airports praying for the rain to stop and the thunderstorms to move on.
Recriminations have of course followed, though what is anyone to do about an English summer? Traditionally an English summer consists of 'three sunny days followed by a thunderstorm', this year England's summer has been characterised by three sunny months followed by 87,000 bolts of lightning!