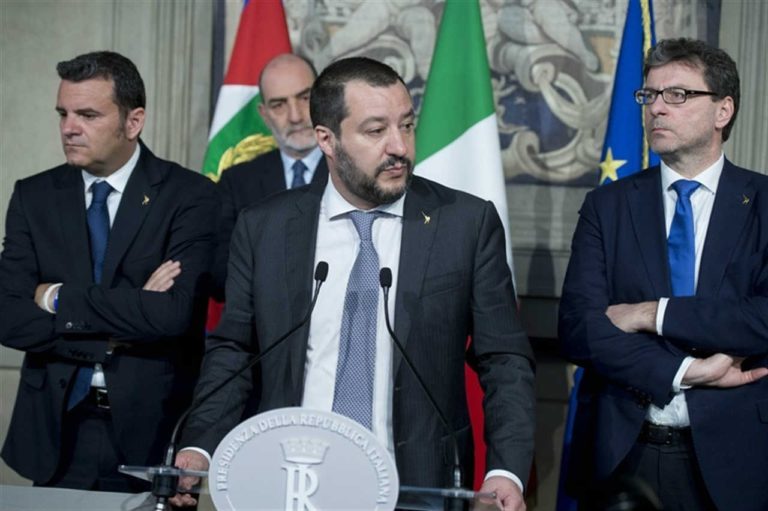 MATTEO SALVINI Italy's right wing Interior Minister has told the Sunday Times that the European Union is deceiving Britain with regards to Brexit.
He stated in an interview that "There is no objectivity or good faith on the European side" and encouraged British Prime Minister Theresa May to take a tougher stance in negotiations with the EU now that she has apparently decided to take the lead role in the divorce, leaving newly appointed Brexit minister Dominic Raab on the side lines.
Mr Salvini, long known to be a critic of the EU blames a lot of Italy's problems on the euro and also believes that the Union is ineffective with regards to the resolution of the non-stop flow of illegal migrants who initially targeted Greece and Italy but are now arriving in Spain in far greater numbers.
According to the Italian politician, Britain should be prepared to leave without a deal even if it means short term problems such as the shortage of imported food which has been revealed as being a possibility over the last week.