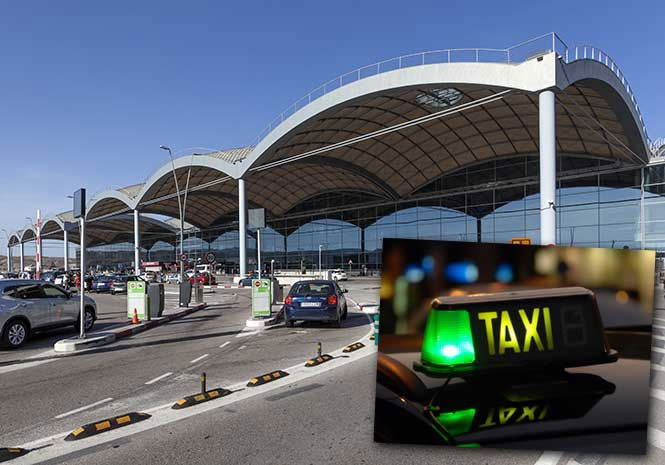 STRIKING Spanish taxi drivers have blocked access roads to the Costa Blanca's main airport today (Sunday) and 'trouble is expected.'

A blockade is not letting taxis or private transfer companies enter or leave. The only vehicles leaving are buses but those are expected to be stopped as taxi drivers realise that transfer companies are putting their customers on those.
It follows similar scenes of chaos yesterday at the Alicante-Elche airport, the fifth busiest airport in Spain based on passenger numbers and comes as the peak holiday season approaches.
The federation of Alicante taxis claims that all drivers in the capital had joined the indefinite strike, following similar actions in Madrid and Barcelona.
The federation called on the authorities to enforce legislation under which there should be 30 traditional taxis for every VTC (private vehicle with driver) licenses that are issued to companies like Uber and Cabify..
"All taxis have spontaneously and progressively stopped work, paralysing services in the capital, at the airport, around bus and railway stations", Alicante Transfers transport manager Dave McQueen said.
"The main problem is the proliferation of VTC licences," he said.
"There are more and more of them, thousands, and it's unfair competition."
"Today there are only five for every VTC," said Dave.
Speaking to the Euro Weekly News this afternoon Alicante Transfers Dave McQueen said, "It's quiet now. But I don't think it's going to last.
"All private transfer drivers have been told to wait outside airport grounds until the customer arrives.
"But we are expecting trouble. It's not over. No way."