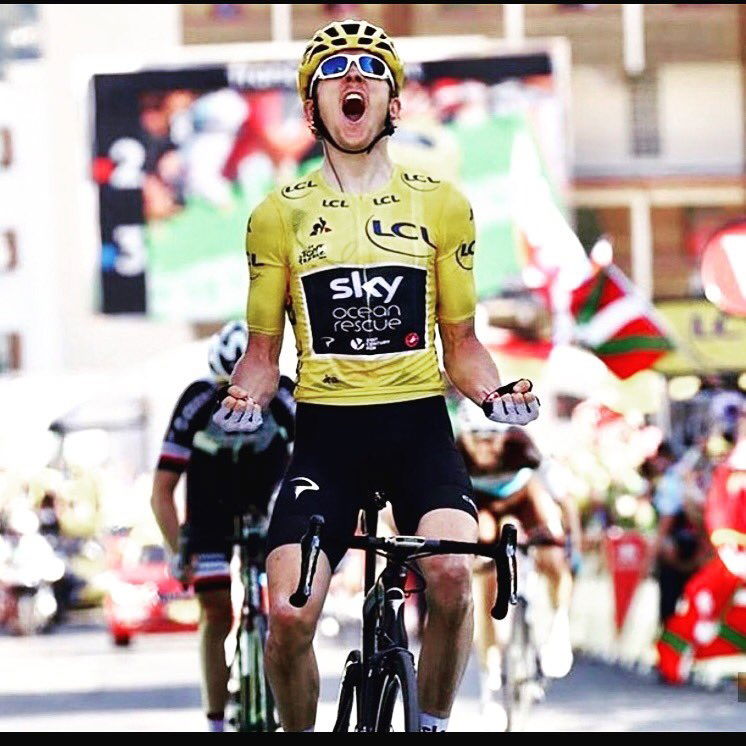 WITH Geraint Thomas continuing to show his world class ability in this year's Tour de France, the question of him going for the outright win ahead of team-mate Chris Froome is getting louder and louder.
Thomas retained the overall lead going into this final week, but has been careful not to say anything that will rock Team Sky's boat.
Thanks in part to its massive budget that lures top riders, Team Sky has become expert at managing intra-team rivalries.
Last year, Mikel Landa appeared to be the strongest climber in the Tour and hinted strongly that he wished he had the freedom to ride his own race.
Of course there was also Froome's obvious frustration in 2012 when he had to give top billing to Bradley Wiggins when he felt he was better in the mountains.
Froome is now a four-time Tour winner going after historic achievements, while Thomas has never placed better than 15th overall.
Nevertheless, Team Sky has never dealt with a leadership dilemma this deep into a Tour.
Geraint Thomas has the yellow jersey and is showing no signs of tailing off in the last stages of the race.
At 32 years of age he will be aware that such an opportunity will not come around many more times, and it is interesting that Team Sky have not yet designated Froome as their main man.
It may well be a results-based decision, and as Thomas is out of contract this autumn, he could be forgiven for riding for himself.