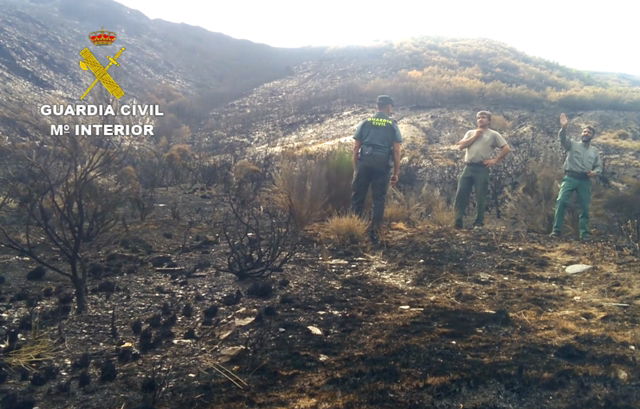 A MAN from Madrid, 55, has been arrested on suspicion of sparking a fast-moving wildfire that raged for two weeks and forced more than 100 people to leave their homes.
The Guardia Civil said the man is believed to have started the fire that broke out on August 21 last year in the county of La Cabrera in the region of Leon.
The blaze burned over 9,000 hectares of grass, pine, oak and shrub land.
"The damage caused by this fire alarmed the public, affected a large area of forest, caused serious soil erosion, damaged wells … and endangered the lives of people, local residents as well as those who worked to put it out," the statement said.
Police said the suspect faces a possible jail term of up to five years.