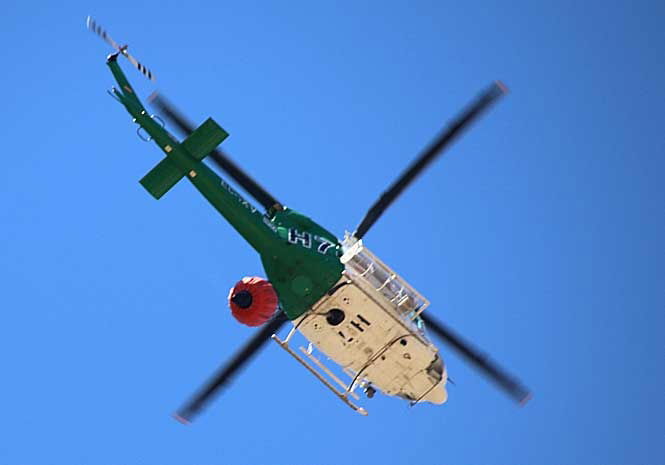 FIVE aircraft and 69 firefighters on the ground have joined efforts to tackle a wildfire inland from the Costa del Sol this afternoon.
The blaze is burning in the Loma del Arraya area near Jimena de la Frontera in the province of Cadiz.
Four helicopters are currently on the scene.
More to follow…
ACTUALIZAMOS #IFJimenaDeLaFrontera | Se amplía el dispositivo: 69 #BomberosForestales, 5 #TOP, 5 #AAMM, 1 #UMIF, 2 autobombas y 5 medios aéreos: 4 helicópteros (1 pesado) y 1 avión coordinación. Sobre el terreno, la BRICA 703 abre una línea de control en el perímetro del #IIFF pic.twitter.com/skDmfCeZtY

— INFOCA (@Plan_INFOCA) July 26, 2018
DECLARADO #IFJimenaDeLaFrontera, #Cádiz, en paraje Loma del Arrayán. Medios: 53 #BomberosForestales, 5 #TOP, 5 #AAMM, 1 #UMIF, 2 autobombas y 5 medios aéreos: 4 helicópteros (1 pesado) y 1 avión coordinación. Imágenes a la llegada del helico Hotel 7 pic.twitter.com/ixCnGYB0FF

— INFOCA (@Plan_INFOCA) July 26, 2018