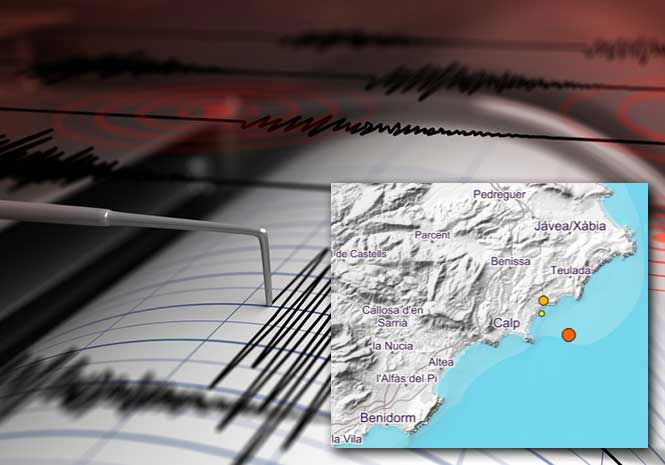 COSTA BLANCA holidaymakers and residents were shaken after a trio of small earth tremors in the early hours of this morning (Thursday).
In the space of two hours, and with the epicentres close to Calpe, three mini-quakes hit the area, with many rushing to social media saying their whole house and items of furniture shook quite violently, especially those living in Benissa. 
The first tremor was a 3.1 magnitude at 1.45am centred a few kilometres off the coast.  This was followed by 2.0 and a 2.2 magnitude tremors just after 3am and 3.25am respectively, although these were recorded along the coast between Calpe and Moraira.
According to reports from the emergency services, there have been no reports of any damage or injuries.