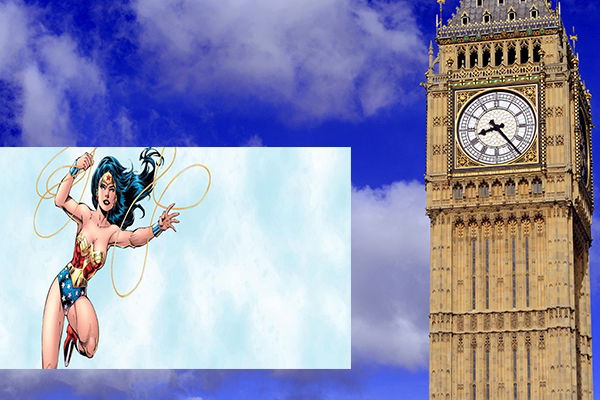 TEACHERS must stop trying to wrap children in cotton wool with OTT health and safety policies according to the chief inspector of schools.
Making pupils wear high-vis vests on trips makes them look like Bob the Builder minus the hard hat, and enforcing bans on conkers and yo-yos by schools makes it harder for kids to tackle real dangers. Couldn't agree more!
And what about the silencing of Big Ben until 2021 to prevent maintenance workers being deafened? As one MP scoffed: "The Luftwaffe couldn't stop it, but health and safety has."
A father had to demolish his garden pond because burglars could fall in and drown. He faced eviction if he faillawsuitsed to remove it. H&S legislation has undeniably saved many lives and prevented many serious injuries, but this has surely gone too far.
And the reason for all this? The threat of lawsuits and the consequent closing of ranks when an incident does occur. Councils will always look to cover their backs and avoid running up huge costs from frivolous lawsuits or increased insurance premiums.
Overall, the UK's PC culture continues to thrive. Arthur Ransome's novel 'Swallows and Amazons' has been popular with kids for generations but, according to the BBC, one of its characters is too rude for today. It decided Titty was an unsuitable name and went for Tatty instead. Not for the first time: it made a similar decision back in 1963, when it chose Kitty.
And an unknown school in England even banned a Wonder Woman lunchbox for being "too violent", according to a viral image posted online by a mum. "We have defined 'violent characters' as those who solve problems using violence. Super-heroes certainly fall into that category," read the letter from the school. Help!
Basically, when PC fanatics set their minds to doing something daft they do it. Like changing the term "brainstorming" to "thought showers" so as not to offend epileptics, or calling a Spotted Dick pudding a Spotted Richard to stop lewd jokes.
Well, what a bunch of clever Richards!
Nora Johnson's psychological/suspense crime thrillers 'The Girl in the Woods', 'The Girl in the Red Dress', 'No Way Back', 'Landscape of Lies', 'Retribution', 'Soul Stealer', 'The De Clerambault Code' www.nora-johnson.net available from Amazon in paperback/eBook (€0.99;£0.99) and iBookstore.  All profits to Costa del Sol Cudeca cancer charity.