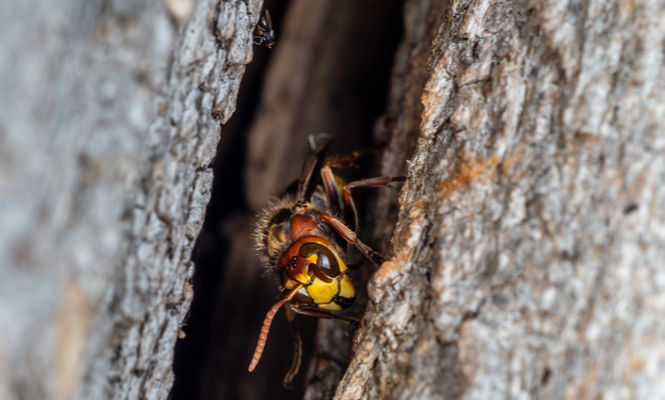 A 65-YEAR OLD man in Spain has died after being stung by an invasive species of hornet, the third to do so in a week.   
Emergency services personnel in Galicia said the man, named as Manuel FP, had died after having an allergic reaction to the sting.
The previous two to die also experienced reactions after being stung by native species, emergency services added.
An Asian hornet stung the bus driver, who was nearing retirement, at around 6pm.  He then went into his house and his wife gave him a shot of adrenaline knowing he was allergic to the stings, according to reports. 
Emergency services said they could do nothing for the man when they arrived at the scene. 
The death comes as two other people were killed after being stung in Galicia in a week. The first died on Saturday 14 in Viveiro and the second days later while working on a farm in O Porriño. 
Asian wasps can kill people who are allergic to stings and they are also a risk to people in ill health. 
A spokesman for the Spanish Association of Beekeepers said they had received between one and three warnings a day since the insects were first spotted around two weeks ago.  Workers have managed to clear between 30 and 40 nests so far this year. 
The insects are believed to have arrived in Europe in around 2004.  They were first recorded in France with media reports suggesting they came in boxes of pottery from China.