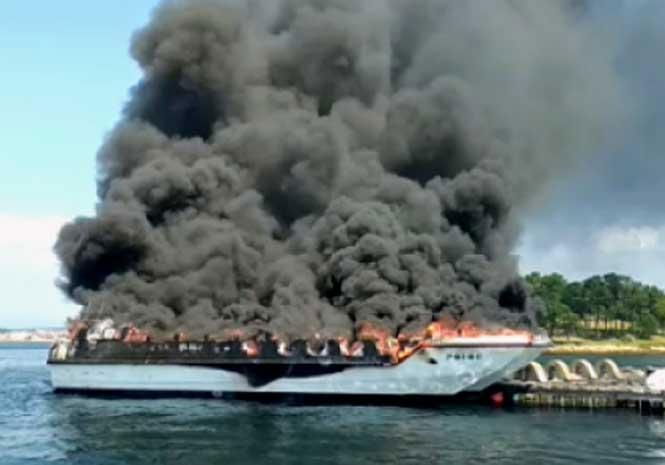 AUTHORITIES believe that an 'explosion' in the galley of a tourist boat in Spain caused the fire that left some people with serious burn injuries.
It is believed that 'explosion' on the catamaran happened just 10-minutes after leaving the dockside and then spread quickly to the roof of the boat before engulfing the whole of the craft.
There were 52 people, including children, on board the boat that was totally burnt out after the huge blaze in Galicia on Tuesday.
A rescue helicopter and fifteen ambulances attended the major incident that saw some passengers leap into the water for safety.
Other tourist boats also helped in the rescue of those in the water.
People with minor injuries were treated near the scene at Pontevedra and another 18 were transferred to the Salnés, Montecelo, Quirónsalud Miguel Domínguez and Pontevedra hospitals.