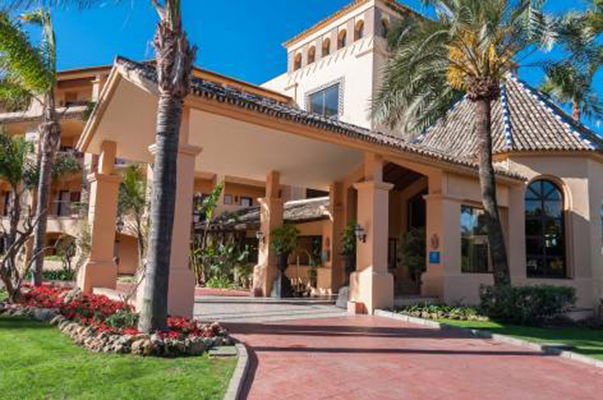 POLICE are probing the discovery of an unidentified woman's dead body in the wake of a Marbella hotel fire.
The blaze broke out in a room occupied by a middle-aged Russian lady at the luxurious Hotel Guadalmina Spa and Golf Resort.
Investigators confirmed that their first line of enquiry is through a post mortem examination aimed at establishing if she was the victim. 
Guests and staff at the four-star resort reported hearing an explosion immediately before a thick column of black smoke started pouring from a window overlooking the gardens.
The 112 emergency phoneline said it received several calls reporting the incident, but it was not necessary to evacuate the premises since only a single room was affected by the blast.
Firefighters found the badly burned corpse under a table after the flames were extinguished.