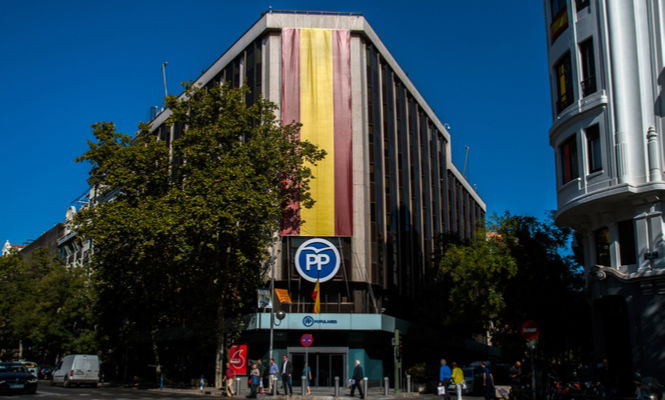 WELCOME to the real world, Partido Popular.  To the world of primaries where party members decide who will be Den Mother or Scout Master.
Being the PP it doesn't quite work that way, as card-carriers choose the candidates and delegates decide between the top two, but it's a step away from the direct nominations of the past.
That's how Jose Maria Aznar and Mariano Rajoy both got the job and it's no secret that this is the system the PP's upper echelons would prefer.
Meanwhile Mariano Rajoy, ex-president of the Spanish government and current Property Registrar in Santa Pola, supposedly wanted the PP's secretary general Dolores de Cospedal and former vice-president Soraya Saenz de Santamaria to present a single list that would have been automatically okayed at the party conference.
Vain hope, as the two women dislike each other intensely and ambitious Pablo Casado popped up to spoil the plan anyway.
The direction that the PP takes now remains to be seen and it's no surprise that Rajoy and others should have wanted more of the same which would have kept them in their comfort zone.  And the PP way out in the uncomfortable political cold.
No singing in the reign
IN the past Juan Carlos I represented everything that could be a good in a monarchy. 
Appointed by Franco as his successor, he led Spain away from dictatorship towards democracy.  That's some legacy but one that he dilapidated in later life.
No-one was bothered that he had a mistress or mistresses and it was an open secret for many years that he and Queen Sophia lived separate lives.  
Breaking his hip while shooting elephants accompanied by maitresse en titre Corinna zu Sayn-Wittgenstein at the height of Spain's economic crisis was harder to forgive and precipitated his 2014 abdication.
Tapes have now emerged where Corinna talks about alleged commissions that Juan Carlos earned by brokering international deals and registering properties in her name in Monaco and Morocco.
She also maintained that Juan Carlos's lawyer in Switzerland, Dante Canonica, created money-laundering infrastructure for him.
Dante Canonica!  What a name! If there were a Spanish-speaking Damon Runyon he would have invented a lawyer named Dante Canonica.
And the tragedy is, that if Juan Carlos was once the epitome of what a king should be, today he embodies all that he shouldn't.
Al Capone precedent
GERMANY has agreed to extradite self-exiled former regional president Carles Puigdemont, but only for misappropriation of public funds. 
Spain's public prosecutor and the judge Pablo Llarena are hopping mad because that means he can only be tried for that and not sedition and rebellion as they want.
Whatever Puigdemont has done amounts to both but the accusations unfairly reinforce the distorted vision of a Spain that has not changed since Franco or possibly Isabel la Catolica.
Llarena and the rest of them should swallow their pride and get Puigdemont for misappropriation.  After all, they got Al Capone for tax evasion and it's the end, not the means, that matters.
A two-letter word
SPAIN'S legal profession is "perplexed and uncertain" over the government's proposal to define any sexual act without a definite "yes" as an offence.
They argue that there are many ways "explicit or tacit" ways of manifesting consent including gestures.
They don't get it, do they?  There is only way of manifesting consent and that entails saying Si.  If she (or he) says Si, it's consensual sex.  If she (or he) doesn't, it isn't.